THE LATEST THINKING
The opinions of THE LATEST's guest contributors are their own.
Mainstream Media Continues to Beclown Itself
The fourth estate's blatant bias has eroded trust in the once venerable institution.
It's been another embarrassing week for the mainstream media, which has – metaphorically speaking – hit rock bottom and started digging.

Last week, CBS News reported the Taliban had endorsed the re-election of President Trump. CBS quoted Taliban spokesman Zabihullah Mujahid as saying, "We hope he [Donald Trump] will win the election and wind up U.S. military presence in Afghanistan." Like past bombshells that got the political left all giddy with excitement, this one, too, turned out to be a dud in the form of Mujahid outright denying he said any such thing.

In other words, CBS News – its reportage colored by its "Orange Man Bad" filter – got fact-checked by the Taliban.

Then there was The New York Times opinion columnist Bret Stephens taking issue with his own newspaper's "The 1619 Project," an exercise in revisionist history meant to impugn America as foundationally and irredeemably racist.

Stephens trenchantly notes in his piece that "Contrary to what the 1619 Project claims, 1776 isn't just our nation's 'official' founding. It is our symbolic one, too. The metaphor of 1776 is more powerful than that of 1619 because what makes America most itself isn't four centuries of racist subjugation. It's 244 years of effort by Americans – sometimes halting, but often heroic – to live up to our greatest ideal. That's a struggle that has been waged by people of every race and creed. And it's an ideal that continues to inspire millions of people at home and abroad."

No doubt there is already an effort underway to cancel Stephens and ruin his career for such blasphemy.
Of course, we're talking about the same newspaper that published a nearly 1,800-word opus on Venezuela's economic collapse without ever mentioning the word "socialism." This is journalistic malpractice of the highest order, akin to writing about 2020 and not referencing COVID-19.
To be sure, the story goes into great detail about how the energy sector in oil-rich Venezuela went belly-up, but in a way that tap dances around the fact the government's adoption of socialism cratered the nation's major industry. There is a reference to "mismanagement" and one whole sentence that refers to government policy, but no acknowledgment of statism or leftist economic practice.

Finally, there is the curious case of the incurious media when it comes to Trump's recent declassification of all Russia collusion and Hillary Clinton email probe documents. That the Obama administration abused its power by investigating its political opposition based on negligible evidence is a stunning abuse of power journalists by and large are ignoring.

Is it any wonder then that Americans are, according to a recent Knight Foundation survey, increasingly distrustful of the press due to its partisan slant? Unbiased political coverage is a thing of the past, having been replaced by a trend toward subjectivity in which progressive groupthink dominates and a self-righteous social-justice agenda is pursued. The mainstream media has gone from watchdog to leftist lapdog.
THE LATEST THINKING
Webisode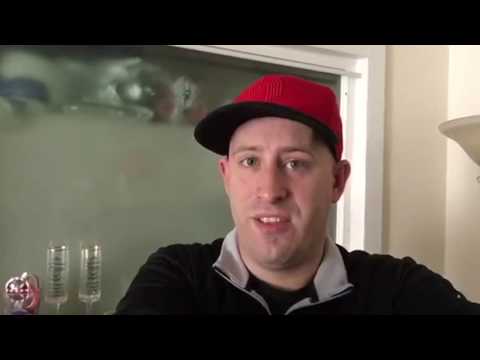 Meet Brian Taylor, Sports Managing Editor at THE LATEST