THE LATEST THINKING
The opinions of THE LATEST's guest contributors are their own.
Political opposites ex-Prez GW Bush and his wife, Laura, were seen happily chatting with Ellen and her wife, Portia, at a Dallas Cowboys game last year. Two days ago, Jenna Bush Hager of the 'Today' Show talked to Andy Cohen on Bravo to defend her dad and Ellen's unlikely friendship.
A couple of days ago, I read about an interview Andy Cohen did with Jenna Bush Hager. The talk centered on the flak surrounding a picture of former President George W. Bush with his wife Laura Bush having a friendly chat with comedian/talk show host Ellen DeGeneres and her wife Portia de Rossi last year at a Dallas Cowboys game.
Who would have thought, right - the Republican conservative ex-Prez and the gay Tinseltown liberal hanging out and seemingly liking it.
But you know what, I think this sets a good example for each one of us, no matter what your political or sexual orientation is.
"Why can't we just get along?," the late Rodney King pleaded after being viciously beaten by LAPD officers during an arrest on March 3, 1991. That was a terrible and polarizing incident but there was wisdom in King's appeal.
Neuroscientific research supports the fact that humans are governed by emotions (by 98 percent), not rational (just 2 percent). In spite of this, can't we apply that 2 percent when it comes to getting along with others?
I am sick and tired of the divisiveness I see on a daily basis. People are frequently hostile and impatient, especially on the roads: I hate to drive lately! I'm not a big presence on social media due to all the mean stuff that's posted.
Although going big on Snapchat, Facebook, Twitter and the like might have helped my radio career, in the words of Rhett Butler from one of my all-time favorite movies, Gone with the Wind, "Frankly, my dear, I don't give a damn."
One particularly mean-spirited posting on Twitter went up on after Khloe Kardashian gave birth to her daughter, True, nearly two years ago. A troll fan called the baby "not cute."
Ms. Kardashian's response was appropriate: "What self-respecting adult would even comment on a child's appearance? What type of disgusting human being are you? It's pathetic that you are this miserable in your life."
It's hard to believe that anyone would make such a comment about a vulnerable newborn.
Back and forth sniping is clearly not getting us anywhere. In my opinion, it contributes to a strong sense of despair that seems to be festering in leaps and bounds.

Given some negative reactions to seeing Ellen with the former President, Bush's daughter, NBC's "Today" Show co-host Jenna Bush Hager, defended both her dad and Ellen. I couldn't agree with her more. Bush Hager told Andy Cohen in an interview on Bravo's "Watch What Happens with Andy Cohen," "I do think that people can have different beliefs and still be friends."
One of my staunchest and kindest friends has totally different political views than I do. We have lively discussions and then simply agree to disagree. If more people would follow this simple rule of thumb, interactions could get a lot more civilized - and hopefully, not so confrontational.
THE LATEST THINKING
Webisode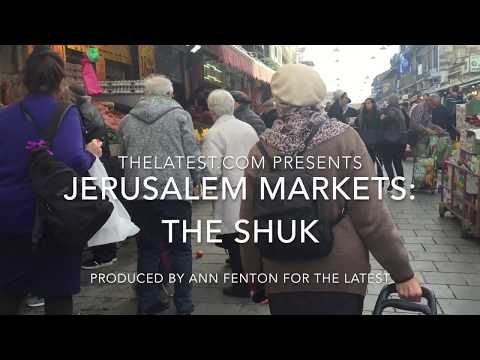 Jerusalem Markets: The Shuk