THE LATEST THINKING
The opinions of THE LATEST's guest contributors are their own.
Legendary Newswoman Barbara Walters Passes Away at 93
The pioneering newswoman was a role model for many who came after her, both female and male broadcasters. She was the first female co-anchor for a major news program, The Today Show, in 1974 and created The View--in a field that had been male-dominated. But just what was it about Ms. Walters that made her shine?
The lead news story on Thursday, December 30, was that the legendary Barbara Walters had passed away. Walters was the first woman to co-anchor a major news show. A product of the 60s, Walters began her career as a writer and producer. She came up in the 'normative 50s' when many women were homemakers. But immerging feminism in the 60s, along with workplace shifts, created changes, and more women went out to work.
Tributes poured in to honor the creator of The View-- touching words from Meredith Viera, Deborah Roberts, and notably David Muir, who said he was deeply influenced by the reporter.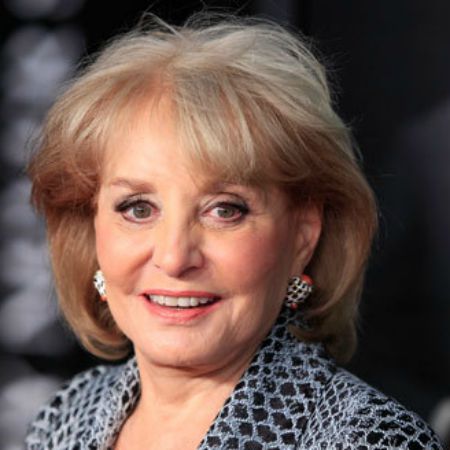 She had a unique style and seemingly made interviewees comfortable, catching them off guard-fearless. I thought, as a young viewer, that she had a charm about her that combined with a maternal and earthy quality. Watching an interview was akin to whispering a secret to a friend or being a fly on the wall. Barbara Walters just knew how to lure people in. That's not something you can learn. It's a special attribute successful reporters, like Larry King, just have. And it makes for an exceptional interviewer who is competitive enough to excel in a pack of so many others trying to claw to the top.
Another factor in her success, in my estimation, was that she came up at the right time. There was a need for the network to have someone break the glass ceiling in 1974: Barbara Walters had the back and front office skills to tackle the role.
She famously had on-air challenges. Walters had difficulty pronouncing r's. The late Gilda Radner had a heyday with it and birthed 'Barbara Wawa.' I think the speech anomaly just made Walters more human. It certainly was not a roadblock to success. Putting this aside, Walters retained lifelong curiosity-and that makes for good reporting.
How did the newswoman say she'd like to be remembered? Simply-"I want to be remembered by my daughter as a good and loving mother." Like her or not, it is obvious she nailed interviews others couldn't land. Walters recounted how she wrote thank you notes to everyone she talked to-great advice because when a celebrity had a reason to reach out to a journalist, they remembered to contact Walters first, who had exhibited the personal touch.
Much has changed in the news since Barbara Walters went on air in 1961. But her individuality and drive certainly must be admired at a time when women were not being embraced for on-air positions. And I would bet that Walters did fact-check stories--which is lacking in some journalists' work today. She charmed interviewees from Barack Obama to Fidel Castro. Have a look at a classic interview Walters did with Monica Lewinsky on the young woman's relationship with former President Bill Clinton. This illustrates why Barbara Walters excelled in the TV news business.
Walters passed away at her New York City home surrounded by loved ones.
Every time a celebrity gets in trouble and becomes persona non grata on the internet, there's an equally loud crowd complaining...
THE LATEST THINKING