THE LATEST THINKING
The opinions of THE LATEST's guest contributors are their own.
Lack of Customer Service Gets My Goat
Ever experience a call center that can't or won't help? How about a representative standing in front of you who blames you for his inability to do his job? These are my pet peeves and will quickly take me from patience to cranky woman on war-path.
If there is one thing that gets my goat is when companies don't care about their customer service. Prepared scripts rarely require representatives to actually listen to the customer.
Last week I had to drop a rental car off at Hertz and get a ride to the auto body shop to pick up my car that was repaired. It was the middle of the day at a small satellite office in Hawaii that shared space with Midas. Upon walking in I read a sign stating they were out and would return in 15-30 minutes.
I took a seat figuring it was my bad luck to come at the moment no one was there but that timeframe wasn't too bad. After some time the receptionist at the Midas desk asked if I had been helped. I noted I was waiting to return a car. She had a cell number for the representative and offered to make a call. Over the course of the next 45 minutes she was told in two occasions that one driver (whom she was speaking with) was 10 minutes away and the other should be there.
The sign had a number to call for immediate assistance. I called twice getting voicemail and no call back. When the Hertz dude leisurely strolled up, his first words were "ma'am you need to calm down" simply because I tossed my hands in the air and muttered in exasperation, "where the heck," unable to finish my sentence.
Why was I frustrated to the point of not being able to articulate words? Because he obviously lied to the Midas girl and their sign was obviously posted with no intention of assistance.
His series of excuses:
· They needed cars
· I should have called to tell him I was coming.
· Traffic - "Duh, it's Hawaii."
· He didn't have his driver's number.
Never an apology as he relaxed back in his chair.
Demanding to speak with his boss, he explained on the phone, "I don't know that she's been here for more than an hour." Yes, he was calling me a liar to my face.
His managers' response, "He's new. I'll talk to him regarding this." I'm sorry, but you can't train kindness. The Midas lady apologized profusely that I was being treated this way.
Handing me my receipt, he sat back, still no apology nor any movement. "You aren't taking me to my car?" Dumbfounded that I still needed a ride, he huffed on. Forget that he didn't put his seat belt on, slapped the radio station off and couldn't even have the courtesy to pull into the parking lot of the auto body shop to let me out.
Will Hertz do anything to rectify the situation? They have no motivation to. It was an insurance claim. We will see if the problem is systemic up the chain with excuses and an empty, "Sorry for your inconvenience."
THE LATEST THINKING
Webisode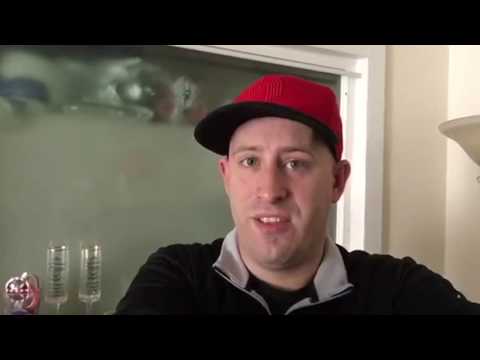 Meet Brian Taylor, Sports Managing Editor at THE LATEST