THE LATEST THINKING
The opinions of THE LATEST's guest contributors are their own.
Joe Rogan Clarifies His "Trump over Biden" Stance
Progressive podcast host Joe Rogan responded to criticism for the comments he made in a recent podcast that he would vote for Donald Trump over Joe Biden. He felt the need to make his position as clear as possible.
Joe Rogan stunned the political world recently when he stated that he would vote for Donald Trump over Joe Biden. In the middle of a wide-ranging interview with Rep. Dan Crenshaw, Rogan felt the need to clarify what he said. No, not by apologizing for saying something nice about Trump but rather by backing the bus over Joe Biden more than he did before.
Rogan stated: "I'd also vote for Whoopi Goldberg over Joe Biden. I'd vote for Mike Tyson over Joe Biden. I just don't think it's a good idea to take someone who is struggling with dementia and put him in one of the most stressful positions the world has ever known. That's what I'm saying. It's not an endorsement of Trump as much as it is me saying you shouldn't have a man who is clearly in the throes of dementia. I mean, I'm not a doctor, but when you can't form sentences in public and you forget what you're talking about, and you wander off into these conversations ... there's cognitive decline."

To clarify, Joe Rogan did not formally endorse Donald Trump or say that he would vote for him. What he did was take the "lesser of two evils" approach, which puts him in line with most of the United States when it comes to voting for president in 2016 and perhaps 2020. This Joe Rogan story is not what the Biden campaign had hoped for as Rogan has one of the largest influences of any voice on the Internet.
This story just highlights Biden's many less-than-coherent moments during the 2020 campaign so far (see Joe Biden Wanders Off Camera in Bizarre Campaign Video). Everyone knows what they are getting with Trump with both his positive and negative qualities, and everyone knows about the character issues he has. Not everyone realizes this isn't the same Joe Biden they vaguely remember from eight years ago. At least, not yet. Election day is still 188 days away. The Democratic convention has not yet produced its nominee, which at this point may or may not be Joe Biden, depending on when more people come to their senses about how he would fare in a long campaign against Donald Trump, who surely will not let Biden's cognitive decline be a non-issue.
THE LATEST THINKING
Webisode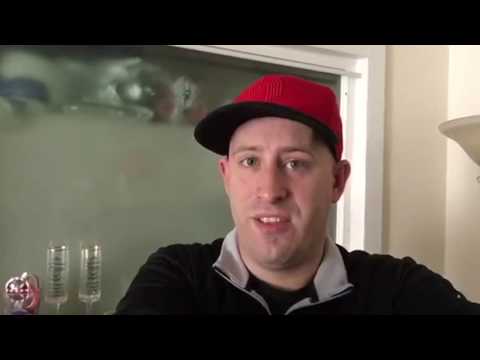 Meet Brian Taylor, Sports Managing Editor at THE LATEST