THE LATEST THINKING
The opinions of THE LATEST's guest contributors are their own.
'Jesus Among Other Gods' Book Review
A review and a brief summary of Ravi Zacharias' popular book.
Jesus Among Other Gods by Ravi Zacharias combats the many different religions and views of the world in the 21st century using apologetics that is firmly rooted in the gospel of Jesus Christ. Zacharias holds the position that the Christian faith carries sufficient answers to the philosophical and scientific questions that one may hold.
The chapters tend to elaborate on topics that skeptics and faith seekers, whether that being a Christian or an undecided individual, are intrigued to ask and know more about. These answers pertain to the validity of Christ's claims and his mission to save all mankind as well as the problem of evil and an explanation for the creation of the universe.
Zacharias has an exemplary skill of drawing the reader to a modern issue and directing it to the Biblical answer while keeping it in its original context. He shows that many of the questions asked today regarding the authenticity of the word of God have been being asked for thousands of years and have been answered through the scriptures of the Bible.
Zacharias' main goal in creating his book is to show that "we can be world-views apart without anger and offense," while showing just how Jesus stands out against other founders in the various views in Hinduism, Buddhism, and Islam, additionally a view that individuals claim to be the religion of "science."
Zacharias discusses many different things within his book, such as the incongruence between the theology of Christianity and the ideologies of religions of eastern descent. He offers testimony regarding why he believes in Christ and why he would never desire to sacrifice his relationship with Jesus.
He also discusses the comparison of Jesus to Islam's prophet Mohamed, Hinduism's god Krishna, and the life of Buddha, how Christ's lordship can be realized through the means of logical reasoning, and how there must theoretically be an ultimate mover for the universe.
He argues this is because, for the universe to be as fine-tuned as it is, it shows a naturalist interpretation of the Big Bang as contradictory to how the universe's origin could have begun; a naturalist point of view holds a logical inconsistency with the science of singularity.
He also discusses the spiritual blindness of people in modern society, how Christ can provide spiritual fulfillment, and the problem of human failure (and these are only a few topics of focus).
All the themes in Jesus Among Other Gods show that there is indeed something distinct about Jesus in light of other religions. It also presents Christians with confidence that they are not foolish as some skeptics may think, but are truly more blessed because they know the one who saved them from their sins.
This book tackles several of the primary objections that one would have about Christ and does so with precision towards its thesis. I would recommend this book to anyone who desires to know if Christ truly stands out against other gods or someone who already believes and would like to further their apologetic knowledge.
THE LATEST THINKING
Webisode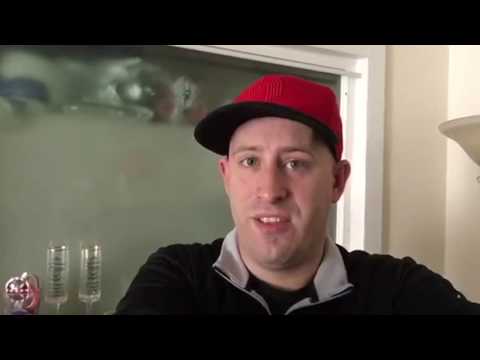 Meet Brian Taylor, Sports Managing Editor at THE LATEST