THE LATEST THINKING
The opinions of THE LATEST's guest contributors are their own.
It's Time to Reform the Bail Bond System
The Eighth Amendment to the United States Constitution says: "Excessive bail shall not be required, nor excessive fines imposed, nor cruel and unusual punishments inflicted." Every trip through the legal system starts with an arrest and the judge setting bail. Nobody thinks much of the bail bond system, but it is the real start of reform.
Excessive bail is defined as an amount of bail ordered posted by an accused defendant that is no more than necessary to assure he or she will attend court appearances. That and the seriousness of the crime are supposed to be the only factors to consider when bail is set.
The number one problem is determining what is "excessive." The term is subjective, determined by the courts. The only guideline issued by the Supreme Court is just as ambiguous. They have said only that bail should be set based on a person's risk to flee and should be as least restrictive as possible.
The District Attorney offices in every jurisdiction have a chart that sets the amount to ask the judge for depending on the crime. There are many jurisdictions in the country that do not consider a cash only bail higher than the fine that can be imposed to be excessive, and the judges in those jurisdictions routinely set bail amounts that high. This results in arrestees being held in overcrowded jails, not because they are a flight risk, but because they cannot afford to post bail.
For instance, criminal trespass, a crime most homeless people face many times, carries penalties from $25 to $1,000. Get charged with that in some areas and your bail might be set as high as $15,000. It is not unheard of, in fact it is increasingly becoming the norm, for bail in some felonies to be as high as one million dollars. These are amounts set for people whose risk assessments consider them low risk to run; and most defendants are intelligent enough to know that running will only make things worse for them.
So, what is wrong with any of this? Most defendants will plead guilty in order to get out of jail, thereby creating criminals out of people who are actually innocent, but can't afford bail. Research has shown that detention for even short periods can actually increase crime rates, what is called a "criminogenic effect" This is because of the disrupting effect of pretrial detention. A person can lose his job, his house, his car, and even his family only because he can't make bail in a reasonable time.
A study done by the Quattrone Center for the Fair Administration of Justice, a national criminal justice project at the University of Pennsylvania Law School, found that in Harris County, Texas (the third largest county in the U.S.) defendants held in pretrial detention were 25% more likely to plead guilty, 43% more likely to be sentenced to jail, and ended up receiving sentences more than double the length of defendants in similar situations that were able to post bail. Harris County's results are more likely than not pretty much in line with the rest of the country in these figures.
True criminal justice reform starts at the beginning. The beginning is arrest and the setting of bail. It's a good place to start.
THE LATEST THINKING
Webisode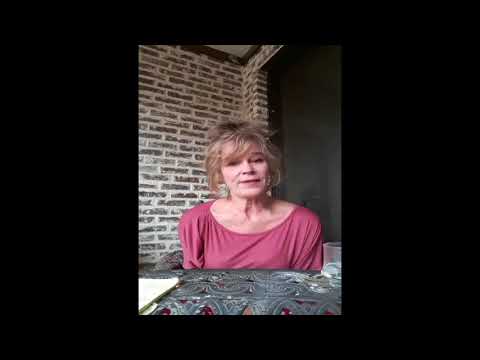 Meet Tammie Wilson, Director of Administration at THE LATEST