THE LATEST THINKING
The opinions of THE LATEST's guest contributors are their own.
It's a Long and Tiresome Wait
... He always had a big smile when he talked to people.
Going to the Social Security Office is a chore in itself, let alone sitting and waiting in a building until your number is called.
When you enter the building, you have to pull a number from a machine. If you don't know English, it's a good possibility that you will have a problem, but there is other languages on the machine too.
Once you get your number, you have to find a chair and sit down until your number is called. We were the hundred and fourty-first person sitting and waiting. Many of the people waiting are new to the country, and need a Social Security card to legally work in the United States. You can see that the people waiting are from very diverse and different ethnic backgrounds.
What amazed us was that there were no children, a few teenagers, but many seniors waiting quietly, until their number is called.
We could see that many had a glazed look on their face as if they are expecting something bad. But when they walk out they are relaxed, like they had a big load taken off of their body.
The security guard was enjoyable to watch. Many people would have a sad and disgusted face, after they saw the crowd, and some how, which many people have the skill, he would get them laughing and some what happened. I sat for a long time watching him using his skill, but I could not figure out how he does it.
Then I notice he always has a big smile when he talks to people. Just like it said to do when talking to people, in a a book I read several years ago, on how to get along with people called How To Win Friends And Influence People by Dale Carnegie (1936).
After an hour, our number was called. We talked to a person behind a window who looked tired and warn out—thirty-minutes later, we walked out with a new Social Security card.
Therefore, when you go to a Social Security Office, expect a long and tiresome wait.
THE LATEST THINKING
Webisode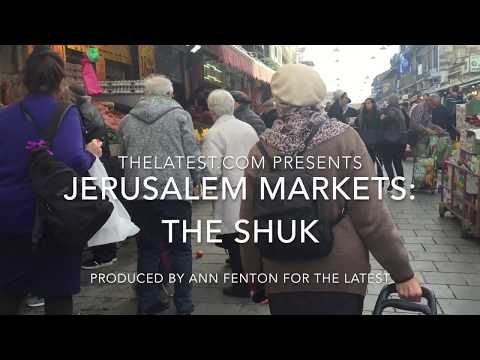 Jerusalem Markets: The Shuk