THE LATEST THINKING
The opinions of THE LATEST's guest contributors are their own.
It Is Best Not to Confront the Homeless, Just Feed Them
Visiting a restaurant In the heart of LA became a lesson in compassion for me, my children and the employees.
My family and I went to The Habit restaurant near Universal Studios in California. We were in a hurry to get on the road with a 4-hour trip a head of us. We ordered our food and waited. Almost 10 minutes went by and I started to think, "what was taking so long," knowing The Habit is usually a quick place to eat.
Then our buzzer went off. Our food was ready. I went up to the counter and the girl turned to me and said, "Your onion rings are just coming up."
I answer, "Okay."
She then says, "Where's your tray? Did you take it to your table?"
"No," I answered.
She and I then look around the room. She noticed a man in his mid-twenties, obviously homeless. She then says to the man. "What, you can't take those hamburgers, those are not yours."
The man looks forward, never acknowledging her or her comment and continues to eat the hamburgers.
"Sir," she repeats, "That was not your food to take."
She looks at me and says she will make us some new food.
I ask her to hurry since we really needed to get on the road. She said she would hurry and bought out my food about three minutes later. I was happy.
The employees at The Habit never said another word to the man eating our hamburgers. My daughter wanted to confront him. I said no, somethings are just better left alone. He was probably hungry. I told her if The Habit employees want to report the theft, they can call the cops.
They didn't call the cops. I was glad they didn't. I think all involved just figured this man was so desperate for food that he was willing to walk up to a counter and steal some food and then eat the food in the restaurant like it was no big deal. Most likely he suffers from mental illness.
According to a study conducted in 2015, 55 percent of homeless people suffer from mental illness. More than 70 percent of homeless will eat primarily out of dumpsters, the study said. A fresh hamburger at The Habit was a better choice.
Not calling the cops was the compassionate thing to do. I don't know this man's story and neither did they, sometimes it's best to just let things go when it comes to the hungry and downtrodden.
THE LATEST THINKING
Webisode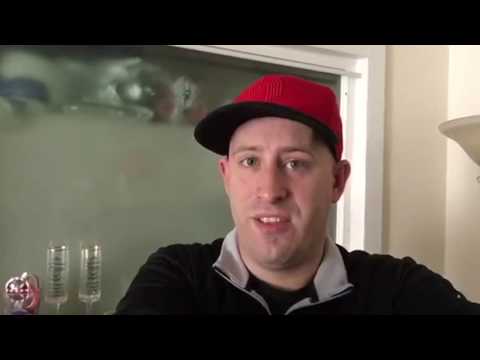 Meet Brian Taylor, Sports Managing Editor at THE LATEST