THE LATEST THINKING
The opinions of THE LATEST's guest contributors are their own.
With its ongoing stupid regime of sanctions against Iran, the U.S. continues to further isolate itself within the global community.
These act-of-war embargoes are forwarded in the framework of some "Iranian nuclear threat," a bugaboo that corruption specialists like Israeli Prime Minister Benjamin Netanyahu have been crying wolf over for decades -- a real exercise in the art of self-projection as Israel itself has hundreds of nukes, having never signed the NPT treaty, which Iran has.
And for good measure, 'ol Bibi and other politicians, as well as the corporate media repeatedly claim that Iran wants to kill Jews -- wiping them off the map.
Fortunately, there are responsible, level-headed people.
Israel's Deputy Prime Minister Dan Meridor has admitted that former Iranian President Mahmoud Ahmadinejad never said Iran wanted to "wipe Israel off the face of the map"; Meridor knowing that it was a (intentional) mistranslation of Farsi for "Zionism being erased off the pages of time."
So Iran may have more of an open problem with Zionism, which many Jews also oppose, than with Jews in general.
Witness the 25,000 Jews peacefully living in Iran -- today -- the largest number of Jews anywhere in the Middle East outside Israel.
With synagogues dotted all over modern-day Iran, the presence of Jews in Iran goes way back . . . nearly 3,000 years (they're mentioned in the biblical book of Esther).
Clearly, if Iran wanted to "kill Jews," there's ample opportunity locally.
Moreover, Iran hasn't invaded anyone in nearly 250 years. Can the same be said of its adversaries?
But these sanctions are customarily enforced through the SWIFT system, which is largely based on the U.S. dollar as an instrument of financial force, if not terror.
Created by France, Britain and Germany, INSTEX (Instrument in Support of Trade Exchanges) is a way around SWIFT for countries who desire normal economic trade with Iran. Eight more EU countries have joined INSTEX; other nations plan to do so.
Most of these parties realize the stupidity of Trump ripping up Obama's Iranian nuclear deal, understanding that this negligence only increases the danger of nuclear conflict.
And the beat goes on as Netanyahu and Pompeo met last week to provocateur yet another phony war -- to put the final touches on their "malignant masterpiece."
This, along with sanctions, only further isolates America from the world.
But the most prominent reason behind all the aggression towards Iran lies in its not having a private central bank.
THE LATEST THINKING
Webisode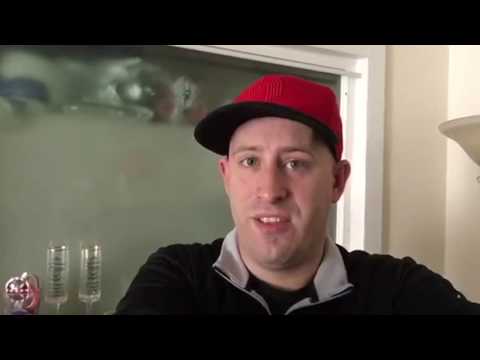 Meet Brian Taylor, Sports Managing Editor at THE LATEST