THE LATEST THINKING
The opinions of THE LATEST's guest contributors are their own.
India's 'Bois Locker Room' Imbroglio has Shown Us Once Again how India's Social Construct Gives Rise to Internalized Patriarchy
Recently, social media has been abuzz with discussions on an Instagram group chat named "Bois Locker Room." Managed by teenage boys, this chat group involved objectification, graphic sexual language and plans to rape.
"Equality," "liberty" and "fraternity" are often regarded as the cornerstones of a dignified life. That is when a man mentions them. When women hold society to these ideals, they are radical; misandrists; "feminists." In recent days, social media has been abuzz with discussions on an Instagram group
named "Bois Locker Room." The chat group was used by teenage boys to comment on objectionable photos of underage girls. Objectification, graphic sexual language and plans to rape were all involved. Such incidents are common in India and while conversations against "locker room talk" have spread, meaningful dialogue on such "crude" matters remain hushed in a society which is deeply rooted in sexism and toxic masculinity.
The release of these messages serve as a reminder of India's patriarchal society, and a representation of how male privilege stems from a misogynistic social construct. Delhi's neglectful stance towards its own rape culture can easily be traced back to how society lets young men believe that they can treat women like objects. This spectrum, ranging from body shaming to sexual misconduct, is often normalized in Indian cinema. Songs make stalking and catcalling look "manly" and while people listen to them for their upbeat rhythm and their exoticism, their lyrics and videos imbue misogynistic principals within young minds. Movies propagating sexual freedoms are released, but unlike "upbeat" songs, their message is often forgotten within the darkness of movie theatres.
Following this incident, posts have been shared and posters have been made, but this reaction is not a first and not a last. The problem with internet advocacy is that they don't give to much attention to the crux of the problem and victim-blaming is a given. Certain men have taken these movements as a direct insult to their pride. They are right when they say that cases of objectification of men are seldom given attention. While objectification is unacceptable, one must concede to the fact that India's rape largely sees men as perpetrators and this pattern must be addressed. Advocacy for men's rights is needed but it shouldn't be achieved by discrediting the rights of women. After all, both are fighting for the same thing.
This obliviousness to respectful conduct is often propagated within the confinements of our homes. The idea that "boys will be boys" is used to ignore the delinquency of young men. Rigid gender roles pressurize young men into exemplifying toxic masculinity as a way of life, and while cultural stereotypes are certainly not an excuse to justify sexual misconduct, as a society, we need to change the way we raise our sons. Meaningful discussions are needed to ensure that vile opinions don't become spiteful discussions, which ultimately lead to inhumane acts.
We have the power to decide whether we want our society to be mirrored by such chats or by empowered women. We can look at this incident as a scandal that is forever lost amongst tabloid headlines or view it as a reminder that the time for action is now.
THE LATEST THINKING
Webisode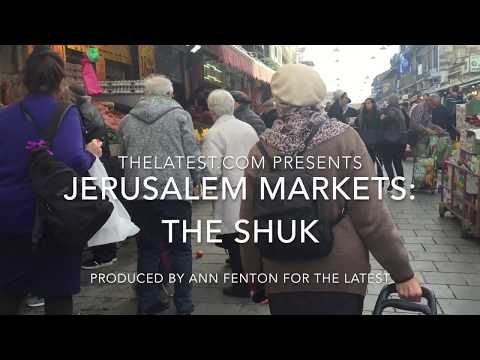 Jerusalem Markets: The Shuk