THE LATEST THINKING
The opinions of THE LATEST's guest contributors are their own.
The trailer for the new, animated version of The Grinch was just released and I'm not sure how to feel about it.
I'd like to think that I'm pretty level-headed and open-minded. I'd like to think that I can compromise but also hear both sides of an argument and come to a conclusion that one side is more agreeable than the other. This might be because I'm kind of apathetic toward most things, and there are only a few instances where I feel the need to put my foot down and take a hard stance.
Now that you understand this little bit about my personality, you'll understand that it's bold for me to say that there definitely does not need to be another Grinch movie. The trailer for the new version, titled The Grinch, was just released this week, and admittedly, it looks fine.
Furthermore, I'll contradict myself slightly by saying I'm sure this movie will be good. This animated version is brought to us by Illumination Entertainment (those who gave us the Despicable Me series and The Secret Life of Pets, among others) and it stars Benedict Cumberbatch. Those are some heavy hitters right there, and I'm sure they'll provide a charming, entertaining, funny, and heartwarming film come November.
My issue, however, is that I'm not ready to let go of Ron Howard and Jim Carrey's live-action version, How the Grinch Stole Christmas (2000). I absolutely loved that movie when I saw it as a kid and my family and I watch it every year when we get together for Christmas -- it still holds up.
I can't pinpoint exactly when Hollywood started churning out reboot after reboot, but I guess since its been 18 years, it's about time that the grouchiest Who in Whoville got his makeover.
Which is why an even bigger issue for me is that if this reboot cycle continues, I'll be able to mark major milestones in my life with how many times a movie has been rebooted.
I'm picturing myself as an old man, telling my grandchildren about World War III (if we ever come to that), "Why yes, I remember those days, I believe it was around the time they did the second reboot of The Godfather franchise to make it more kid-friendly!" I'm not sure if I'm mad at Hollywood for running out of creativity and originality or if I'm nervously laughing at my own mortality. If I had to guess, it's probably both.
If we follow this same path, by the next time the Grinch gets a new look (excluding any sequels to this 2018 version), I'll be staring down my mid-life crisis. Even if that's the case, I bet I'll still be watching Jim Carrey carving the roast beast by the end of the night with my mom, dad, brother, sister, and everyone else that's joined our family.
THE LATEST THINKING
Webisode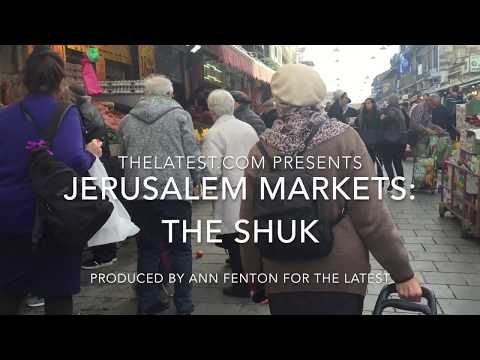 Jerusalem Markets: The Shuk