THE LATEST THINKING
The opinions of THE LATEST's guest contributors are their own.
HUGO: a Tribute to Early Filmmaking
This enchanting adventure celebrates the beginning of cinema and should not be passed up.
Recently added to Netflix, Hugo is a must-watch filled with enchantment and wonder as it pays tribute to the beginning of cinema. Based on the book by Brian Selznick, the film is stunningly accurate to the book's unique picture-heavy storytelling while also crafting authentic additions to the Parisian train station setting.
Orphaned Hugo lives inside the walls of the train stations repairing clocks. While trying to repair a bewitching automaton that belonged to his father, he gets wrangled up in a wonderous and slightly tragic mystery with its roots in Georges Méliès, a real-life pioneer for early filmmaking.
This film is a tribute to all kinds of stories and the power they have: the struggles of the life-story someone like Hugo lives in the shadows of a grand train station, the visual stories told by the miracle of moving images, and the stories discovered through books. It is a love letter to narrative.
The film's opening lovingly references silent film as the camera travels through a steaming station platform and the bustling station, finally centering on the protagonist Hugo—yet he does not speak, instead, spying on all the other major characters.
With masterful acting, props, and costumes accurate to the book—down to the number of stripes on a sweater—audiences can discern characters' personalities without them ever having to utter a word. It's a masterful opening sequence that entices viewers into the world of the train station, beckoning them to stay and witness the story that the film has in store.
The narrative is tightly written and paced. It knows when to get audience's blood pumping with the thrill of a chase -- and when give itself down time. Both types of circumstances utilize imaginative imagery and result in character development as Hugo, his bibliophilic friend Isabelle, Georges Méliès, and a strict stationmaster all struggle to survive or thrive within the golden station's inescapable atmosphere.
Everything and everyone is dressed in rich colors, and fantastic shot composition gives each frame a sense of enormous character. Emotion and attitude seep from the musical score. As the plot grows more complicated and the characters grow, interact, deepen, and change, Hugo flourishes as a film about films, and about the Love of Story.
Calling it a must-watch almost seems a criminal understatement, as this film's tone, message, setting, and characters come together in a unity of wonder, cementing itself as an magical and memorable experience.
THE LATEST THINKING
Webisode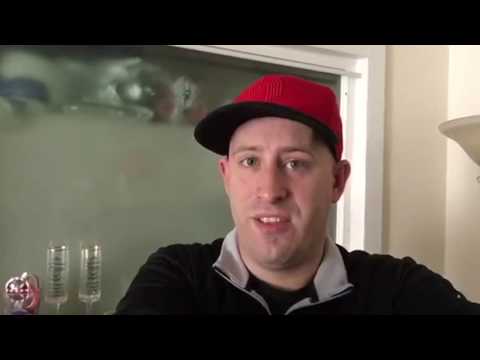 Meet Brian Taylor, Sports Managing Editor at THE LATEST