THE LATEST THINKING
The opinions of THE LATEST's guest contributors are their own.
'Howl's Moving Castle' Review: Studio Ghibli's/Hayao Miyazaki's Window to Western Audiences
A review of Hayao Miyazaki's acclaimed film based on the novel by Diana Wynne Jones.
Studio Ghibli struck the heartstrings of their fans when their production Howl's Moving Castle reached the box office. Director and writer Hayao Miyazaki (Spirited Away, Nausicaä of the valley of the Wind, My Neighbor Totoro) yet again shown his mastery in movie making with the tale of this magical animated film. A unique element of Howl's Moving Castle is its distinct look and feel in relation to other Studio Ghibli films. Its unique tone reveals the creative diversity within Miyazaki's filmmaking and his ability to be able to capture various styles and seamlessly integrate them into animation. For those more familiar with Studio Ghibli's filmography, Howl's Moving Castle fits more similarly to the styles of the later films The Secret World of Arietty and When Marnie Was There.
To give a brief description, the story begins with a subtly happy yet melancholic feel to it, intimately mirroring Sophie's (the protagonist) feelings about her self image, but quickly gains momentum when her life incidentally becomes intertwined with the assumed dangerous wizard Howl. Not long after, Sophie's loose ties with Howl leaves her with hexing consequences and the narrative quickly becomes an adventurous journey for Sophie to discover her true value and capabilities despite her great limitations.
The reason I first mentioned the film's diversity in relation to other Studio Ghibli films is due to the fact that their films are typically influenced by the Japanese company's culture and style. Ghibli's utilization of aspects within Japanese lore makes their films so fun and welcoming to Japanese audiences and charming and intriguing to Western viewers. However, Howl's Moving Castle, based on the novel by British author Diana Wayne Jones, impressively highlights a novel balance that incorporates the elements within Jones' established narrative while drawing its viewers to childlike wonder as expected within a Ghibli film. No doubt a credit to Miyazaki's greatly gifted filmmaking capabilities.
The film's Western inspiration also seems to make the story elements more palatable for Western audiences, especially those new to Ghibli films. While returning Studio Ghibli fans have likely become well acclimated to Japanese storytelling, for first-time viewers, Howl's Moving Castle's narrative is simple to comprehend (and that is from personal experience). Another great element of the film is its cast. From Emily Mortimer/Jean Simmons (the actor, not to be confused with the lead singer of KISS) as the protagonist Sophie, Lauren Bacall as the nefarious Witch of the Waste, Billy Crystal as the comic relief fire demon Calcifer, and Dark Knight trilogy's Christian Bale as the extremely talented wizard title character Howl. The voice cast's performances alone are one of the reasons why Howl's Moving Castle is a personal favorite of mine. The chaos, the comedy, heartbreak and sheer adventure found within the film's visuals and euphonic soundtrack really make this film a must-watch for any fans of compelling and magical stories.
Howl's Moving Castle is a favorite of mine and I think it will be the same for you as well!
THE LATEST THINKING
Webisode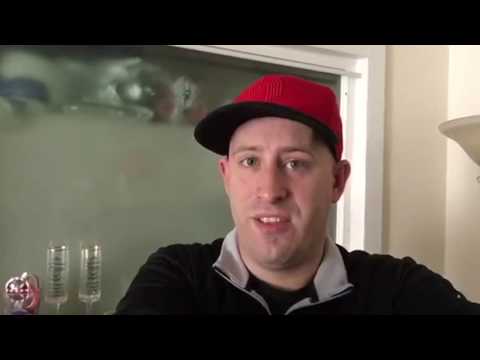 Meet Brian Taylor, Sports Managing Editor at THE LATEST