THE LATEST THINKING
The opinions of THE LATEST's guest contributors are their own.
Has Netflix Gone Too Far?
Is Netflix using too much of their revenue making original programming?
It wasn't that long ago when Netflix was an innocuous red box in your grocery store, one less stop you had to make to complete your night of home entertainment. It soon grew to mail delivery, then to what it is now: a streaming service provided on multiple platforms (I believe one of the first to do so).
All was good, and the price was reasonable. As it grew in popularity and its stock value rose (if only I'd gotten into THAT stock at the ground floor), Netflix became the go-to subscription service, the main one offered in cable and internet subscriptions. It offered a blend of new and old movies and the occasional foray into original programming, a formula that worked (and works) very well for AMC with its Mad Men, Breaking Bad and The Walking Dead franchises. But then, everything changed.
The subscription price of Netflix seems to increase every three months or so, and for that we viewers are seeing fewer and fewer blockbuster movies -- both recent and classic -- and more and more original Netflix programming, particularly in the episodic television format. While Netflix has hit some home runs themselves: Orange is the New Black, House of Cards, Santa Clarita Diet, the Marvel series (although a whole season two committed to backstory is getting old and reeks of lazy writing) and the stand-up comedian specials did well. However, a lot of their original programming is banal at best. Some of it is downright awful. (Fuller House, anyone?)
Indeed it seems that Netflix is falling guilty to what I call "Foxitis", where they are throwing out anything to see what sticks. There is only one letter difference between "sticks" and "stinks" and that letter is N, for Netflix.
Don't get me wrong, original programming outside of the big three corporations can be a great thing. It evens the playing field for fledgling writers and directors to be seen and heard and gives writers like myself a glimmer of hope for breaking into the field.
But let's get back to a balance between Hollywood releases and original programming. Too much of anything is never good, and too much of Netflix original programming is, well, bad. Perhaps they should offer price tiers; the lowest price tier can be mostly movies, and premium runs the gambit of Netflix programming. Any bets on which price range will be most popular?
THE LATEST THINKING
Webisode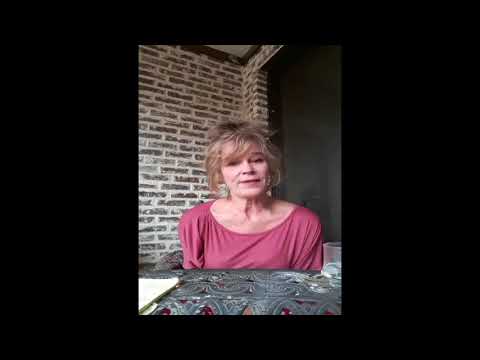 Meet Tammie Wilson, Director of Administration at THE LATEST