THE LATEST THINKING
The opinions of THE LATEST's guest contributors are their own.
Foreign Interference in U.S. Presidential Elections is Wrong, Except When Democrats Are Involved
President Trump's opponents again over-extend themselves with their hyperbolic and hypocritical reaction to his controversial remarks on overseas governments' involvement in the American electoral process.
Democrats' overwrought response to President Donald Trump's recent off-the-cuff statement to ABC's George Stephanopoulos that he would have no problem accepting dirt on his opponents from a foreign power was predictable. Rather than take a reasonable stand by criticizing the president's view as unethical if not illegal, Democrats instead blew right past principled opposition and straight to labeling Trump a national security threat and a traitor.
It seems not to have occurred to Democrats – their thinking clouded by Trump Derangement Syndrome – that the president may have set a trap they confidently walked into.

That's because it's impossible to take the Democrats' pearl clutching on this issue seriously. After all, the Hillary Clinton campaign and the Democratic National Committee funneled millions of dollars to former British spy Christopher Steele to get information from Russian sources to produce the infamous and questionable dossier on Trump that spawned the now-discredited notion of criminal conspiracy between the Trump campaign and Russia in the first place.

Sen. Lindsey Graham – a Republican – was one of the few politicians to have a coherent response to Trump's comments and the ensuing fallout, noting that Trump was wrong in saying he would take intelligence from a foreign agent, and that it was wrong for Clinton to actually do it.

"I think it's a mistake. I think it's a mistake of law, and I don't want to send a signal to encourage this," Graham said. "And I hope that my Democrat colleagues will be equally offended by the fact that this actually did happen in 2016, where a foreign agent was paid for by a political party to gather research. All those things are wrong."

Graham, like everyone else in Washington, D.C., knows the Steele dossier is merely the tip of the hypocrisy iceberg when it comes to Democrats and their now-strident denunciation of other countries getting involved in American politics.

Back in 2016 a DNC contractor solicited dirt on then-candidate Trump from Ukraine. Likewise, Democratic xenophobia was in full remission when a former staff member for Clinton's failed 2016 campaign said he would have been willing to travel to Europe to confirm dirt on Trump. Just last year, Rep. Adam Schiff, chair of the House Intelligence Committee, was all too eager to get the naked goods on Trump from a prank caller he believed was chairman of the Ukrainian Parliament.
Trump, not always the most disciplined of politicians and someone who is prone to speaking imprecisely, has again given Democrats an opening to attack him. Fortunately for Trump and the GOP, Democrats have again overplayed their hand with their cartoon-like demonization of the president. And then there is the Democrats' rank hypocrisy on this issue. With apologies to George Orwell, the Democratic Party seems to believe all foreign meddling in American elections is equal, but some meddling is more equal than others.
THE LATEST THINKING
Webisode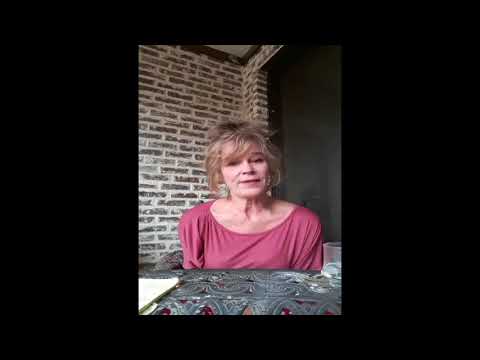 Meet Tammie Wilson, Director of Administration at THE LATEST