THE LATEST THINKING
The opinions of THE LATEST's guest contributors are their own.
Fighting Back Against Gun Crime
It's time for a discussion about the Second Amendment of the United States Constitution. It is purely my own opinion, but I believe it is time for the other side of the gun control debate to be heard from.
Many moons ago, before gun control laws became such a political talking point, school shootings hardly ever happened. Rifles were carried openly in gun racks in the back windows of pickups, even in school parking lots.
I took my first hunter safety course when I was 12 years old. The class was taught by a game warden in the school. The final test was a field trip where we all demonstrated that we could handle and shoot guns safely.
Now, schools are gun free zones and nobody teaches gun safety. Schools are perfect for mass shootings because they are gun free zones. When someone who is mentally unbalanced enough to decide they want to kill as many people as they can, it is certain they are not thinking, "that school is a gun free zone, so I can't take any guns in there." It is also just as certain, that on some level, they are thinking, "that school is a gun free zone, so it just became my personal shooting gallery. There will be no other guns in there, so nobody will be shooting back."
The Second Amendment forbids the government from infringing on the people's right to keep and bear arms. Every gun law that has been passed is an infringement on that right. School shootings and much other gun violence is a direct result of those infringements.
Repeal of those laws alone would reduce, not just school shootings and other murders, but most violent crimes. After all, a criminal intending to commit burglary, robbery, assault, or anything else of that nature will always choose a victim they know to be unarmed over one that may have a gun within reach.
There is one gun law I am in favor of. It is also the only mandatory sentencing scheme I believe should be on the books. If you use a gun, even a toy gun, to commit a crime, you should receive a mandatory 20 year sentence, to be served with no good time, before you serve time for the crime. Even if you are sentenced to probation for the crime, you still do 20 years in prison before you start your probationary sentence.
If you commit more than one crime with a gun, each crime should receive a separate 20 year sentence that must be served consecutively. Two armed robberies in two different places would have a criminal in prison for 40 years before he serves one day for the robberies.
The charge for using a gun in a crime should be mandatory for the prosecutors to charge, and should not be allowed to be plea bargained away like so many gun charges today.
In most cases, "I can do 10 years" will be accompanied by, "I'm not going to use a gun, because I can't do 20 years before I do the 10."
I think people would be amazed by the reduction in crime as a result of repealing all gun control laws.
THE LATEST THINKING
Webisode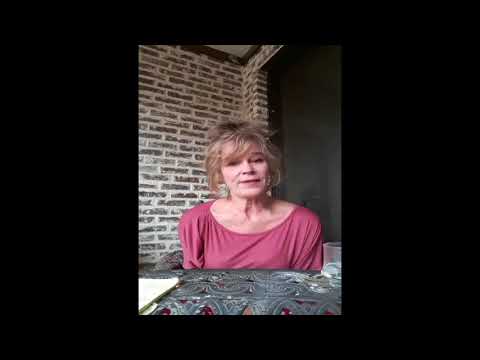 Meet Tammie Wilson, Director of Administration at THE LATEST