THE LATEST THINKING
The opinions of THE LATEST's guest contributors are their own.
Fetishizing Fear: Art or Extremism?
When does role play stop being performance and start becoming a blur of reality and fiction? Constantly inundated with competing graphic imagery, the line between acceptable and excessive grows increasingly dim.
Wedding singer by night, torture porn savant by...later night? Ex-marine-turned-haunted-attraction owner Russ McKamey is facing national scrutiny for his McKamey Manor operation. What began as a simple haunt based out of his San Diego home has evolved into what many deem legal torture.
Relocated in Summertown, Tennessee, McKamey upped the ante in his fully immersive experience where 'contestants' live out their own horror movie. A leaked and horrifyingly detailed forty-page waiver reveals anyone who participates absolves the manor against any potential legal action. Participants risk undergoing carbon monoxide exposure, removal of teeth sans Novocaine, injury from props, and, very casually, death, to name a few 'exhibits.'
Why subject oneself to torture? The horror genre began during the Great Depression, producing movies like Dracula. Haunted houses grew in popularity following the Cold War. The Saw franchise amassed over 976 million views in a post 9/11 world. Hostel preceded the Bush Iraqi invasion that spawned Abu Ghraib. Horror cultivates a controlled environment that allows a subjection of unrealistic fear. I will probably never have to face a cannibalistic family of murderers, but I have the silver screen to thank for knowing to never get out of the car.
Falling under the term 'torture porn,' there is a divide between the cinematic community and the critical response to the label. Hostel director Eli Roth argues the term discredits visionary horror debasing movies at face value. Desensitization to this imagery, however, escalates the desire for greater and more disturbing scares directly impacting the business of haunting.
Enter those like McKamey. While not unique in immersive horror, he continually increases psychological and physical torture others avoid. He's only recently introduced a safe word when participants need to escape, resulting in 'visitors' requiring psychological and sometimes medical help. While voluntary participation makes it easy to dismiss concerns, McKamey's hiring practices and general enjoyment is challenging.
Featured in the documentary Haunters: Art of the Scare, he indirectly admits to hiring problematic employees. There was a man who sexually assaulted a minor-aged employee. His ex-wife remembers a girl who forced a participant's face into a pile of feces. Let's not ignore the skinhead who spent years in prison.
Former employees admit to having no training despite subjecting participants to simulated drownings and torture; it is described as a release of the tensions of daily life. Known as 'survivors', some former participants return as actors desiring to inflict the same pain onto others. With McKamey's promise 'contestants' will at minimum be cut, bruised, or sprained, this is a shockingly unregulated business practice.
McKamey's role is more perverse as cameraman. The films are cautiously edited and filled with gaps. His editing reveals and unsettlingly extreme apathy to tortured screams, and he clearly relishes his masterpieces.
We're beyond performance art here, entering the realm of power over victim committed by an unnervingly, pathological dominant. McKamey doesn't fulfill fantasies: he fetishizes control of the balance of life and death.
THE LATEST THINKING
Webisode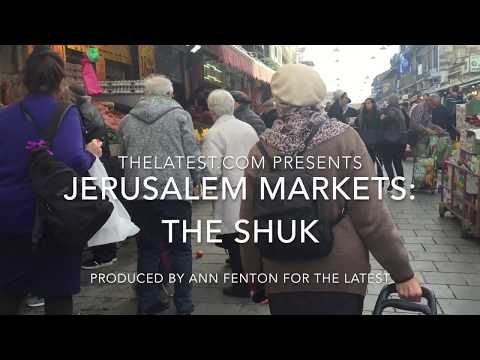 Jerusalem Markets: The Shuk