THE LATEST THINKING
The opinions of THE LATEST's guest contributors are their own.
President Trump's public war of words with Rep. Elijah Cummings shows Democrats play the race card way too quick and way too often.
You know that game in which you watch something on television and each time you hear a certain word or phrase, you have to down a shot of hard liquor? If you played that game viewing the Democratic Detroit-based presidential debates on Tuesday and Wednesday and had to take a stiff drink each time one of the candidates uttered the word "racist" or "racism," you wouldn't be reading this right now, because you would be dead from alcohol poisoning.


Predictably, race dominated the debates, coming as they did on the heels of President Trump's very public feud with Rep. Elijah Cummings, D-Md., in which the president called the chairman of the House Oversight Committee a "brutal bully" and said his Baltimore district was "more dangerous" than the southern U.S. border.
Trump's tweet storm was the result of Cummings, during questioning of border officials, yelling at acting Homeland Security Chief Kevin McAleenan for saying the department was doing its "level best" in dealing with the humanitarian crisis at the U.S.-Mexico border.
Like clockwork, Democrats and their allies in the mass media pounced, calling Trump's attack on African-American Cummings racist, although nobody could really explain how Trump's outbursts, perhaps mean-spirited and not very presidential, were racist in any way, shape or form.
Further complicating the matter is the fact several other people have said unflattering things about Baltimore in no uncertain terms, all without being tarred with the pejorative label of racist in response.
Last year, Democratic Baltimore Mayor Catherine Pugh – an African-American woman – was caught on camera complaining about the poor conditions in part of the city, specifically "rats" and "dead animals."
In December 2015, Sen. Bernie Sanders, D-Vermont, who was then – as now – in the running for the Democratic presidential nomination, likened West Baltimore to a "Third World country."

Earlier that same year, in April, President Obama called Baltimore rioters "criminals and thugs."

In what can only be called a case of someone being hoisted by their own petard on steroids, video from a 1999 congressional hearing was recently unearthed showing Cummings himself calling Baltimore "a drug infested area" where people were "walking around like zombies."
For those of you keeping score at home, by Democratic double standards Trump is a racist for trashing Baltimore, but Sanders, Pugh, Obama and Cummings are not racists for doing the very same.

Of course, by now it should be obvious the left uses the charge of racism as a cudgel against anyone who disagrees with their worldview. That sad reality has even been reflected in recent polling.
Don't look for that to change, even as next year's presidential and congressional elections inch closer. Democrats seem hell bent on employing a questionable identity politics-based campaign that includes casually and frequently tossing about accusations of racism.

It's enough to drive one to drink.
THE LATEST THINKING
Webisode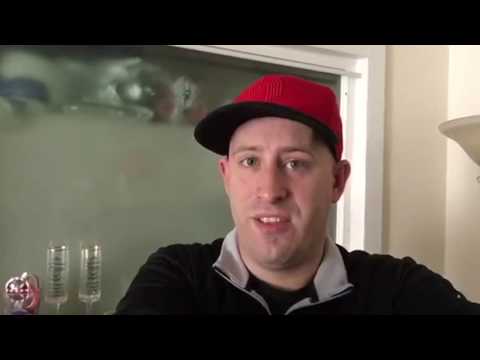 Meet Brian Taylor, Sports Managing Editor at THE LATEST