THE LATEST THINKING
The opinions of THE LATEST's guest contributors are their own.
Democrats Take Sore Losing to New Lows
The left's unhinged response to Robert Mueller's report – no collusion – is but the latest manifestation of a refusal to accept the fact that Donald Trump is president of the United States.
After 2,800 subpoenas, 500 search warrants, 500 witnesses interviewed and $34 million of taxpayer money spent over nearly two years, special counsel Robert Mueller has concluded – if a summary of the report released by Attorney General William Barr is accurate – no criminal wrongdoing related to collusion between Donald Trump's presidential campaign and Russia. The overall response from Democrats has been denial, demagoguery and distraction.
Denial: Presidential candidate Sen. Elizabeth Warren indicated she didn't trust Barr's summary of the report, as though he would make up information that could easily be refuted by Mueller. Then there's the fact the report will almost certainly be made available to the public. "We should see the whole report," said the woman who knows something about speaking with a forked tongue. "When we see the whole report, we'll know what the basis is for this, period."

Demagoguery: Robert "Beto" O'Rourke, another presidential contender, rolled up his sleeves and went the full-on hyperbole route with his response to Mueller's findings. "You have a president, who in my opinion, beyond the shadow of a doubt, sought to…collude with the Russian government," he said, possibly while standing atop a desk or table.

Distraction: Rep. Jerry Nadler, chair of the House Judiciary Committee, has demanded Barr send an unedited version of the report to Congress by April 2. Barr previously stated his plans to publicly release the report by mid-April, after redacting material related to national security, certain grand jury information and executive privilege, as he is obligated to do by the Justice Department. Of course, it's a clumsy, weasel-like attempt by Nadler to make it look as if a sinister cover-up is taking place.

The childish response of Democrats to the Muller report is only a symptom of a lingering, seemingly incurable condition: the inability to come to grips with the reality that Trump triumphed over Hillary Clinton fair and square at the ballot box in November 2016. This grudge against Trump for winning the presidency is further reflected in the Lavrentiy Beria-like strategy Democrats appear to have planned in the form of myriad colonoscopy-like probes into every aspect of Trump's life, both as president and businessman.

But House Democrats' investigatory zeal toward Trump is sane by comparison to whispers within the party of more extreme, if unrealistic, measures: getting rid of the Electoral College, stretching the intent of the 25th Amendment to remove Trump from office, abolishing the Senate and packing the Supreme Court.

It's long past time for Democrats – their dreams of collusion-derived impeachment dashed – to move on from their two-year temper tantrum. But they won't, even if it means risking re-electing Trump by obsessively looking backward instead of concentrating on the future via a coherent 2020 electoral strategy. The whine from all those sour grapes is just too bitter.
THE LATEST THINKING
Webisode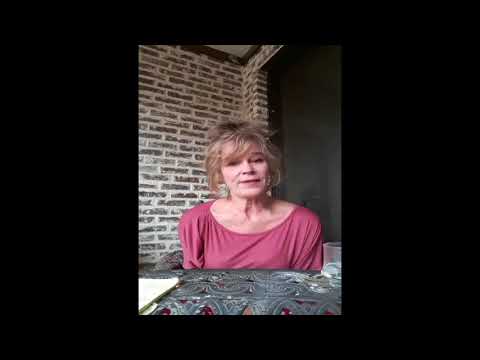 Meet Tammie Wilson, Director of Administration at THE LATEST