THE LATEST THINKING
The opinions of THE LATEST's guest contributors are their own.
Cultural Appropriation: Does It Actually Exist?
Is emulating the culture of another a form of appropriation? In this TLT, I attempt to provide an answer.
Is inter-cultural imitation an injustice? Though it's ridden with tortuous arbitrarities and emotional baggage, the debate surrounding this question is a fascinating one. It encompasses disputes over the nature of property rights, the morality of cross-cultural emulation, and the extent of power dynamics between cultures -- all-engrossing topics in their own right.
Cultural appropriation is sometimes defined, roughly, as the nonconsensual imitation of customs or traditions unique to or originating from cultures other than one's own. But many qualify this definition in claiming that cultural appropriation, at least in its immoral iteration, can only occur if those within a dominant culture mimic the traditions and expressions of an oppressed minority, thereby stealing and trivializing the minority's collective, intellectual property. For instance, if a white man without any insight into the meanings behind a certain Native American tribe's iconography were to wear religious symbols associated with that tribe, he would be engaging in cultural appropriation -- or so the argument goes.
But why is the definition of cultural appropriation, for the most part, limited to minority and/or oppressed cultures? Why weren't Haitian revolutionaries appropriating the culture of Western philosophies in promulgating the principles of the enlightenment? Why weren't Chinese women appropriating European culture with the advent of the cheongsam, which drew upon Western ideals of egalitarianism? In response to questions such as these, some make the following contention: because they're oppressed in a subjugating system, minorities must literally own their culture to receive credit for their creative expressions and intellectual developments, which would otherwise be misrepresented and plagiarized by members of the dominant culture. Thus, some say, only minorities can truly claim collective ownership over their customs and traditions, such that only their culture can be appropriated.
However, this contention has a number of weak (or at least highly controversial) points. First of all, the extent to which minorities are oppressed, and thus require cultural ownership, isn't clear. Indeed, the very nature of oppression is debatable (see "Disparate Definitions of Racism"). But even if we ignore such disputes, the necessity of a minority's collective ownership over culture in mitigating their oppression is far from conclusive. Accrediting minorities for their art, fashion, food and ideas can occur through a system of individual accreditation and meritocracy -- a system wherein individuals are given credit for their own accomplishments, not those attributable to the culture into which they were born.
None of this is to say that misrepresenting aspects of another's culture isn't a disrespectful practice to be avoided. If some white man doesn't know the religious significance of a Native American symbol, he shouldn't whimsically flaunt it as an exotic toy. Nonetheless, to suggest that minorities (or members of any group) hold unequivocal ownership over their culture and that others appropriate (i.e., steal) their culture in emulating it, is to make an asinine contention.
THE LATEST THINKING
Webisode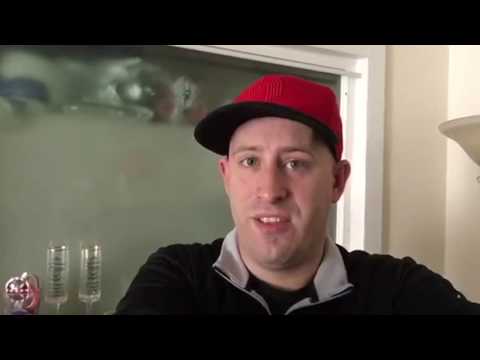 Meet Brian Taylor, Sports Managing Editor at THE LATEST