THE LATEST THINKING
The opinions of THE LATEST's guest contributors are their own.
Critical Race Theory's Disingenuous Defenders
Proponents of the nation's newest institutional orthodoxy are dishonest about its true nature. They also deliberately misconstrue why so many parents do not want it taught in the classroom.
It is not difficult to understand why critical race theory is the controversy du jour in America. After all, CRT as broadly understood promotes a point of view that posits racism as a social construct embedded in America's legal system, public institutions and policies. Racism in America, CRT's faithful tell us, is as ubiquitous as the air we breathe.

And yet even true believers often downplay in esoteric fashion what all the fuss is about, claiming critics and the unwashed masses against CRT do not actually know what CRT is. (Ironically, it is CRT supporters who most often ignore its Marxist derivation.) For good measure, these same people refuse to acknowledge what CRT looks like in practice. Many advocates often fall into the gap between theory and reality, pointedly using highbrow verbiage in speaking of CRT as a scholarly method of examining and addressing racism. Who, they ask, could be against that?

CRT, of course, long ago escaped the cloistered halls of academia. That is to say, debates in the abstract on CRT among ivory tower intellectuals do not reflect current on-the-ground reality. The application of CRT — having for some time now been injected into government agencies, corporate human resource departments, teacher training programs and public school systems — has the effect of maximizing tribal strife. Nothing else explains the false dichotomy of labeling people, as CRT does, as either oppressor (whites) or oppressed (minorities). This simplistic narrative of racial primacy insidiously denies individuality and agency by demonizing white people and infantilizing minorities. CRT is hardly the stuff of racial reconciliation.

If backers are reticent about what is actually being promoted under the banner of CRT, then they are downright manipulative when it comes to taking on parents who do not want CRT taught in public schools. Predictably, in strawman-like fashion, CRT representatives have constructed an argument parents are not making — that all mention of slavery, Jim Crow and racism be stricken from the teaching of American history — and knocked it down in virtue-signaling fashion. No doubt that is more appealing, and easier, than taking on legions of parents furious at the prospect of their kids being indoctrinated in a poisonous ideology that says race is destiny in America.

Who could have guessed parents — many of whom had a de facto front-row seat in the classroom during the COVID-19 pandemic — would react ferociously against their toddlers and teenagers being fed the lie they are inherently racist or downtrodden based on the color of their skin?

It is significant that so many proponents of CRT feel the need to minimize what it actually is, in addition to distorting why parents are mounting an uprising against said racialist dogma being implemented in schools. That CRT proponents are averse to exposing their ideological framework to sunlight is damning.
THE LATEST THINKING
Webisode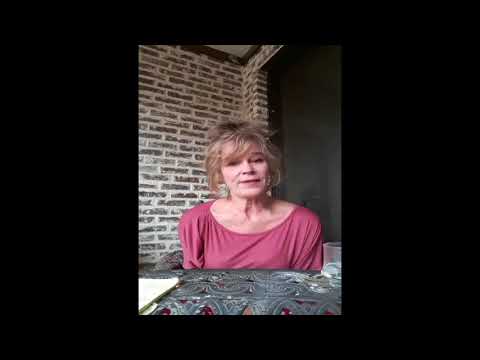 Meet Tammie Wilson, Director of Administration at THE LATEST