THE LATEST THINKING
The opinions of THE LATEST's guest contributors are their own.
Social distancing? Not happening. No gatherings of more than 10 people? Forget about it. Use lots of hand sanitizer? It's contraband. A Coronavirus (COVID-19) outbreak in prison would be a nightmare. Here is what it would look like.
Prisons are a breeding ground for Coronavirus, and an outbreak would sweep through a prison like wildfire. All it would take is one guard showing up for work carrying the virus while not showing symptoms.
Best practices to prevent spreading the virus are not practical in prison for many reasons. Social distancing, for instance, is almost impossible. Older cellhouses hold over 200 people in one area. Updated cellhouses, built on a pod plan still hold around 50 people per pod. In either case, before and after work details are called out, the common areas are crowded with people interacting on a daily basis. Tables in the chow halls are just barely large enough seat four inmates each, and a chow hall will hold at least 150 in the dining areas. In a prison with a capacity of 2000, it takes a couple of hours to feed everyone, even moving them in and out as fast as possible.
Gatherings of 10 or less are impossible for the same reasons that make social distancing unenforceable. In addition, large percentages of inmates have to take medications either for chronic health problems or mental illnesses. They are not allowed to have their medicines in the cells with them, so they have to go to medline every morning and evening, which means several hundred lined up twice a day. They look like the lines to get into a rock concert or to buy the newest IPhone.
Hand sanitizer is contraband because it is at least 60 percent alcohol. A lot of inmates would be drinking it, rather than using it on their hands.
So, what would happen if an outbreak happened in prison? You would see an immediate 24-hour a day emergency lockdown. All prison industries would grind to halt, all programming would cease. No inmate would be allowed out of their cell for any reason. Staff would be doing all the kitchen work and delivering the meals to the cellhouses in styrofoam containers and/or paper bags. Before long, some staff would start questioning their career choices. Many feel they don't get paid enough to do the work they expect inmates to do for almost nothing (in Colorado, kitchen workers get 60 cents a day).
Two people kept confined 24 hours a day in a cell between 80 and 120 square feet, much of which is taken up by bunks, a toilet, and a sink, get on each other's nerves very quickly. Cellhouse guards would be kept running because of cellmates fighting and the hole would soon fill up.
Medical care would be almost nonexistent for the sick … they would be expected to either get better or die on their own. This is because medical care in prisons is itself far substandard to what people on the streets expect and because medical staffing would be overburdened and burned out within the first couple of days of the outbreak.
Those are just a few highlights of what would happen in a best case scenario.
THE LATEST THINKING
Webisode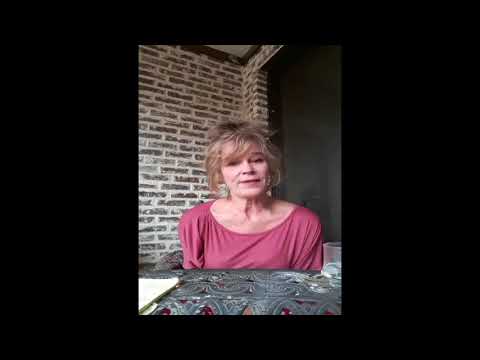 Meet Tammie Wilson, Director of Administration at THE LATEST