THE LATEST THINKING
The opinions of THE LATEST's guest contributors are their own.
Congress' Poor Pandemic Performance Reflected in COVID-19 Relief Package
It's the yuletide season, so it's perversely appropriate the nation's lawmakers passed a behemoth Christmas tree offering replete with questionable spending.
Is it any wonder Congress is held in such low esteem by the American people?

Even during a government-mandated economic shutdown due to the COVID-19 pandemic, the House and the Senate couldn't get its act together enough to provide timely and targeted assistance to hurting Americans.

Instead, we're getting a late-to-the-problem-yet-somehow-rushed, pork-laden monstrosity of a bill that includes a let-them-eat-cake check from Uncle Sam in the underwhelming amount of $600 for those who qualify. That's right, members of Congress argued for some six months over providing Americans with a half-dozen Benjamins to make up for state governments' taking away people's ability to earn a living. Obviously, the math does not add up.
Speaking of math, the $900 billion legislation (along with a $1.4 trillion omnibus bill added on) is emblematic of everything that is wrong with the fetid swamp that is Washington, D.C. The way the bill passed — shortly before midnight on Dec. 21 — reeks of the usual political backscratching. Even lawmakers who graduated at the top of their Evelyn Wood speed reading class had precious little time to digest the measure's nearly 5,600 pages.

Perhaps that was by design, given the legislation's content. The bill — an expression of the priorities of a Congress that toiled to approve forking over six C-notes to Americans struggling, through no fault of their own — calls for the creation of two new Smithsonian Museums on the National Mall, prohibits the Postal Service from delivering e-cigarettes and decriminalizes unauthorized use of Smokey the Bear.

The bill allocates $700 million to the Sudan, $300 million to fisheries and $10 million for "gender programs" in Pakistan.
It funds an investigation of the 1908 Springfield Race Riot, creates a committee to investigate performance enhancing drugs in horse racing, pays to address gender inequality, gives $193 million for federal HIV/AIDS workers stationed in foreign countries to buy new cars, gives away money to teach kids not to drink and do drugs and then have sex and — wait for it — creates a committee to educate "consumers about the dangers associated with using or storing portable fuel containers for flammable liquids near an open flame."

If you think this is insane, you are not alone. Ostensible relief legislation that can get both Democratic socialist loon Rep. Alexandria Ocasio-Cortez and staunch conservative grouch Sen. Ted Cruz to agree on how awful it is, must, by definition, be godawful.

Still, given the bill's passage, it's difficult not to conclude most members of Congress believe the way to love others and be charitable — both domestically and abroad — is through a giant government apparatus that will mortgage our children's futures.

Nevertheless, it's only a matter of time before we see, hear and read stories and op-eds questioning why Uncle Sam gave billions to special interests and only small checks to the good people most affected by government-ordered pandemic lockdowns.
THE LATEST THINKING
Webisode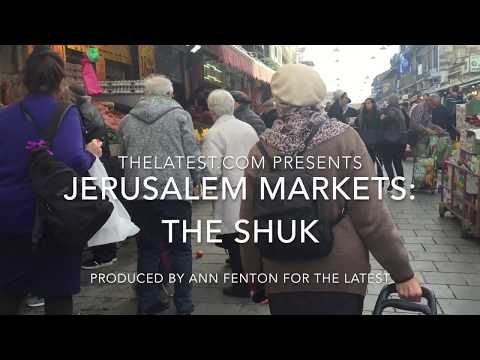 Jerusalem Markets: The Shuk