THE LATEST THINKING
The opinions of THE LATEST's guest contributors are their own.
Conan O'Brien Bids Late Night Adieu
The comedian with the red pompadour has resigned after nearly 3 decades in the late night talk host arena. Conan O'Brien leaves the format with an impressive resume: he had successful runs on NBC and more recently, TBS.
In a smart move, (well, allegedly, Conan O'Brien has an IQ of 160, alongside physicists Stephen Hawkins and Albert Einstein), the comedic star who wrote for Not Necessarily the News on HBO is disembarking the late night gravy train. I have been watching the tall redhead with his distinctive looks, hair and voice since the early 90s. The Harvard grad is always witty and stayed relevant over many years.
When he started broadcasting from Studio 6A at 30 Rockefeller Plaza in NYC, O'Brien was panned by the critics. The comedian himself wrote a catchy and self-deprecating opinion piece entitled 'O'Brien Flops!' about the premier of 'Late Night with Conan O'Brien.' Always an expert at poking fun at himself, O'Brien lamented, in his op-ed written published on September 13, 1993, that the show would undoubtedly be a bust-- in spite of the "considerable power of his raw sexuality and mesmerizing intellectual presence."
Wrong! His talent, charisma and smarts have kept the proud Irishman on the air for nearly 30 years. Now 58, the comedian's talk show hosting run lasted for 28 years. Late Night with Conan O'Brien aired from 1993 to 2009 on NBC, Late Night on NBC from 2009-2010 (when he took over for Jay Leno), and finally the self-titled Conan from 2010-2021 on TBS.
Over the years, O'Brien has garnered too many awards to list here. Some include a People's Choice Award for Favorite Talk Show Host in 2011, a Primetime Emmy Award in 2019 for Conan (Outstanding Interactive Program) and multiple writing awards.
O'Brien has a knack for interviewing. Some of his most memorable guests included David Letterman, Tom Hanks, Lisa Kudrow and Martha Stewart, among others. Jack Black and Will Ferrell, who guested on the sign-off show on June 24, are all-time personal favorites of O'Brien's. Conan has always marched to his own drum--he even smoked a joint with comedian Seth Rogan to celebrate the farewell on the final program.
Comedy bits on Conan's shows were original and memorable. On the last show, O'Brien thanked his family, "Conan" executive producer Jeff Ross, his long time "sidekick" Andy Richter and his entire writing team.
O'Brien really had no choice but to leave the format that helped to make him a broadcasting legend and a financial powerhouse. Attribute the decision to low ratings, radically different from the Nielsen numbers during the comedian's heyday on NBC. It was reported that Conan recently averaged just 282,000 total viewers per episode. From 2020, the show audience dropped 29 percent. The fact that Conan shifted to a half hour format should have helped increase the audience, but did not. Stephen Colbert leads the late night host pack. However, across the board, the appetite for watching late night shows is plummeting, too.
O'Brien is playing it smart. He is transitioning to host a weekly variety series for HBO Max-- premiere date TBD. O'Brien's contributions to late night television will always stand out in broadcasting history.
THE LATEST THINKING
Webisode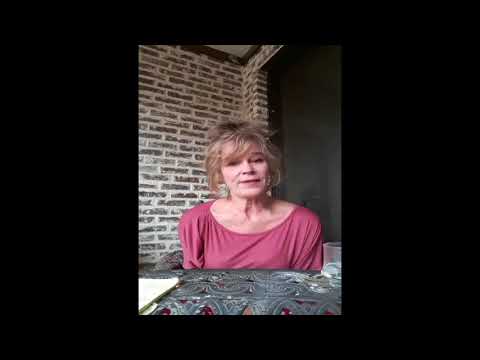 Meet Tammie Wilson, Director of Administration at THE LATEST