THE LATEST THINKING
The opinions of THE LATEST's guest contributors are their own.
Columbia, California, Airbase is Busy
...When a fire call came in, within minutes they were in the air on their way to a fire.
Traveling on California's Highway 49, we stopped at a Columbia, California, active air base used for fighting wild-fires and forest-fires. The fire fighting airplanes cover an area from Highway 50 to Yosemite National Park and anywhere else in the state if needed, on a moment notice.
When we visited the airbase, there were three airplanes and one helicopter on standby. We were told that the helicopter can be used in three different ways: to drop a firefighting crew near a fire, to rescue an injured person, and to drop water on a fire.
The first time we visited the air base in the 1950s, the airplanes that they were using were rebuilt WWII fighting airplanes, and a pby-water rescue plane—the airplane was slow and could drop a great quantity of fire retardant were needed.
During this visit, you would get the feeling of being on an airbase in the South Pacific, during WWII. There was a Quonset Hut and picnic tables for the pilots and the for the crew of the helicopter; for maintenance storage; and several feet away from the Quonset Hut, there were big tanks of fire retardant for the airplanes; and a command tower.
While we were sitting at one of picnic tables, several pilots came out of the command tower and sat down near us. About 30-minutes later, a voice came over a loud speaker, "Pilots your planes are ready." The pilots got up and ran to their plane, within minutes, they were in the air going to a fire.
And the same thing happened on this visit. When a fire call came in, within minutes they were in the air on the way to a fire. Today, these firefighting airplanes seem to be designed only to fight fire—They are built to be fast and to carry a large amount of fire retardant.
When the small fire fighting airplane drops its load, it looks like a long finger reaching down into the fire to pad out the flame. When a big plane drops it load, it looks like a red blanket was spread out on the fire. These airplanes serve a very important purpose in fighting wild land and forest fires, but they are fun to watch them do their work.
When there is a fire, watch the airplanes, you can then see how important they are in putting down wild-fires and forest-fires.
THE LATEST THINKING
Webisode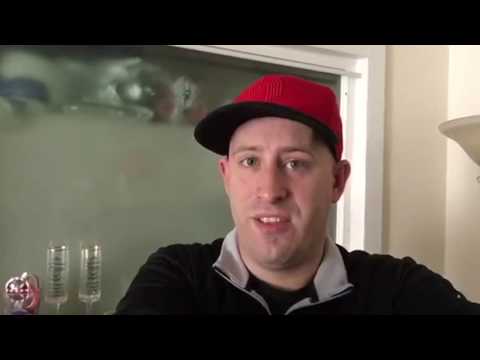 Meet Brian Taylor, Sports Managing Editor at THE LATEST