THE LATEST THINKING
The opinions of THE LATEST's guest contributors are their own.
Your child or grandchild has graduated high school, which is the second biggest step in their education.
After 18-years you can finally relax, your child or grandchild graduated high school, which is the second biggest step in their education. The next step will be graduating college or getting a good job.
Children, when born, you start dreaming that they will go through elementary school and then high school, but you do not realize the trouble that you will go through to get them through these schools.
As an example, when you take a child to register for elementary school there are forms that have to be filled out, books they must have, writing materials, and sometimes new clothes.
Many times you have to go home and come back the next day because you need proof of residency in the school's district, proof of your child's age, list of medical shots, and an emergency card must be filled out and signed.
If your child signs up for sports, in some cases, you have to fill out a form for the coach and the P.E. department.
One big problem that a parent or guardian faces, it seems like, every year the school or district loses information for registration and you have to start all over, or your children switches schools in the same district.
If a child gets hurt, a parent or guardian is called, or the child is sent home. What does a parent or guardian do, if the parent has to be at work, and the child has to stay home?
Who faces these burdens? It isn't the child or friends, but it is the parent or grandparents of the child.
There should be some way a parent or guardian can get a signed "Certificate of Parenting" from the district or school when the child receives their high school diploma.
By doing this, the state or district is recognizing all the hard work that the parent or guardian went through to get a child through elementary and high school.
THE LATEST THINKING
Webisode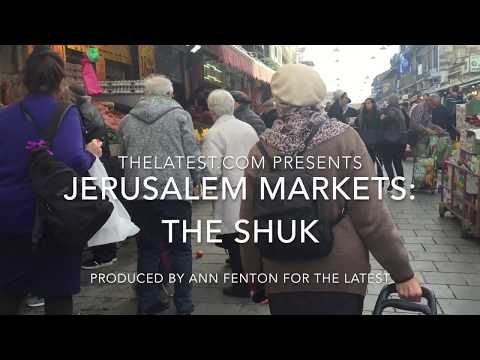 Jerusalem Markets: The Shuk