THE LATEST THINKING
The opinions of THE LATEST's guest contributors are their own.
Cancer Cells May Help Transplant Patients
A protein from cancer cells may help transplant patients avoid organ rejection without costly immunosuppressors.
It's not often you get good news from a disease, but scientists are using a protein from cancer cells called CCL22 to help laboratory rats accept donor limbs without autoimmune suppressors. Cancer cells use the protein to fool the immune system into believing it belongs there, and by pretending to be part of the body it can avoid being attacked. The synthetic, degradable CCL22 scientist have created has shown promise as the transplanted limbs from rats remained for over 200 days without immune-suppressing medication.
The body is brilliant at recognizing what doesn't belong, such as germs. When it comes to transplant patients, this device can work against them as the body fights to get rid of the foreign matter of a transplanted limb, organ, or bone marrow. For that reason, transplant patients will have to take immunosuppressors for the rest of their lives. That can lead to complications and an increased risk of diseases such as diabetes, heart disease, and cancer. Not to mention the cost; 70% of kidney transplant patients in the U.S. have trouble paying for medication.
Successful transplants have been done since the 60s. In 2019 there were over 39,000 transplants, the highest to date. In fact, there has been a steady rise in organ transplants over the years, and when you add all of those people together, that is a significant number of individuals that could be saved further complications from life-saving treatments. These people must live immune-compromised lives just to keep their body from rejecting a vital organ. Not to mention the mental toll that can come from the waiting, treatment, surgery and the fear of rejection.
Scientists are still a way off from human studies, but the initial results are promising.
THE LATEST THINKING
Webisode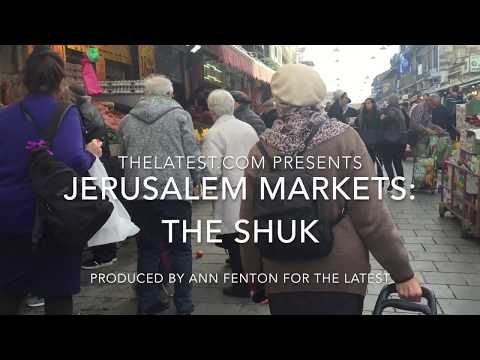 Jerusalem Markets: The Shuk