THE LATEST THINKING
The opinions of THE LATEST's guest contributors are their own.
Binging On Avatars: Watching Two Wonderful Animated Series
I just finished watching the re-released Avatar: The Last Airbender and the Legend of Korra, with my younger daughter. These are two fantastic, intriguing series.
I'm picky about what I watch on TV, and reluctant to binge-watch any series. However, I just finished watching Avatar: The Last Airbender and The Legend of Korra, re-released on Netflix. I watched them with my younger daughter, usually two episodes per day but sometimes four or five. I was very impressed by both, and was quickly hooked and drawn into the stories.
If you enjoy sophisticated animation, have an affinity for superhero shows mixed with martial arts and fantasy, and appreciate well-crafted stories, both series will appeal to you. My daughters originally watched them when they were younger, but I ignored them; now they've been re-released for an audience that is lapping up quality TV while largely stuck at home due to the Covid-19 quarantine. They are excellent entertainment, and have intriguing themes and character development.
My girls nagged me enough, so I said I'd check them out. I'm glad that I did, and both series truly impacted me.
Briefly, The Last Airbender features a fictional world of Asian and Inuit nations in turmoil. The main ethnic groups are the Fire Nation, the Earth Kingdom and the Water Tribes, with some splinter groups. Aang, the pivotal character, is the last survivor of the Air Nomads; he is also the Avatar, a human with extraordinary powers who is destined to bring a measure of harmony to all people. The series traces his learning the "bending" powers of the other three nations, as well as his fighting and being pursued by different people.
There is adventure, humor, drama, and in-depth observation on human nature and political upheaval. Aang is an adorable, imperfect 12-year-old boy whose best buddies Sokka, Katara and Toph (and later Zuko) help him learn how to master water bending, earth bending, and fire bending (fighting powers). The martial arts references are well developed and ultimately, Aang defeats the worst characters and saves the world, after three seasons.
Avatar was (and is) a deeply cherished series, but The Legend of Korra is apparently more controversial. It was created for an older audience, and features pricklier characters. The four seasons feature Korra, an exceptionally powerful teenaged girl, in the Avatar's world but 70 years later. Korra spans a few years whereas Avatar was one year. Korra is a more complicated personality than Aang, as are her best friends Asami, Mako and Bolin, and her close adult mentor Tenzin.
This series has a deeper study of political systems, particularly fascism, monarchy, and anarchism. Both series have frightening and heavy segments, as well as hilarious spots.
I enjoyed the shows for many reasons, but it was also a treat to watch them with Michelle, and discuss what we saw. We bonded over the show, to some extent. We analyzed the martial arts techniques, compared and contrasted the main characters and ensemble players, and delved into the cultural aspects and plot twists.
Michelle was glad that I finally watched these shows she loves. They're wonderful entertainments.
THE LATEST THINKING
Webisode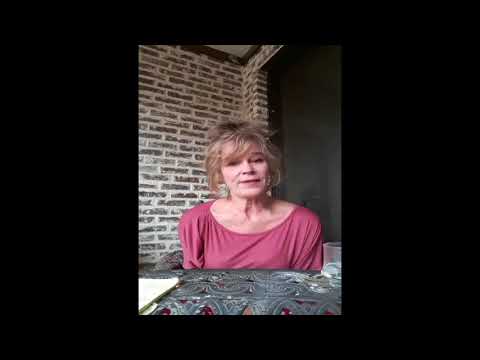 Meet Tammie Wilson, Director of Administration at THE LATEST