THE LATEST THINKING
The opinions of THE LATEST's guest contributors are their own.
Beach Cities Cannabis Conference
Held at The Expert Dojo in Santa Monica, the Beach Cities Cannabis Conference brought a varied crowd of experts and attendees.
On June 8th, the Beach Cities Cannabis Conference drew a wide range of people, from small cannabis business owners to state senators. Held at The Expert Dojo in Santa Monica, the conference covered a breadth of cannabis related topics.
Laws and Regulations
Since becoming legal in California, the confusion about the rules and legalities regarding cannabis has increasingly grown. A concern consistently mentioned throughout the conference was that cannabis is still viewed as an extremely dangerous drug. Joe Rogoway of Rogoway Law Group explained "Under the controlled substances act, you could cross out the word cannabis and replace it with heroin and it would be treated the same way."
Legal vs Illegal
There's a massive struggle for legal dispensaries to compete with illegal dispensaries. It seems like this would be an easy fix, a cop sees an illegal dispensary, she shuts it down. However, it's not this simple. Not only do police prioritize violent crime but it's also "[like] whack a mole," Joe Rogoway asserted. As soon as one shop is shut down, another shop pops up. The goal is to have more inspectors out on the street so these illegal businesses are shut down with more efficiency.
Farming
Although people want to pay the same price for their products, there are now additional taxes. So what happens? Ultimately, the price pressures get pushed onto the cultivators.
As the competition amongst growers increases, things like consistency and being chemical-free are becoming more and more crucial. This is evidenced by trends such as LED lights and micro-farming.
There's a big connection between animal health and pesticides. The tobacco industry created many loopholes, which is why tobacco products still contain many pesticides. Chris Tosi believes this won't be the case for cannabis: "In legality, in competition, people don't want pesticides so let's go towards that."
Changing Misconceptions
Jason Pinsky, the Cannabis Evangelist at Eaze, said that cannabis has had a bad rap for years. It was renamed marijuana in an attempt to push a false narrative. Pinsky is very hopeful in the direction the industry is headed.
Pinksy was particularly enthusiastic about the positive role cannabis can play in regard to the opiate epidemic. An attendee of the conference David Kram shared this sentiment. Kram founded Silk Road, a cannabis company, after his younger brother died of an opioid overdose in 2016. Kram believes that cannabis has the potential to tremendously help people who are addicted to hard drugs.
THE LATEST THINKING
Webisode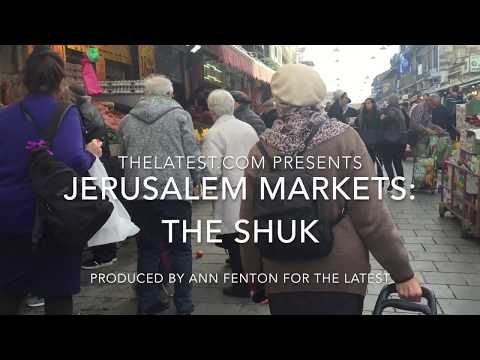 Jerusalem Markets: The Shuk