THE LATEST THINKING
The opinions of THE LATEST's guest contributors are their own.
Bank Robber at ATM has an Epiphany and Returns Money to Victim
A young woman withdrawing funds from an ATM in Heyuan, China recently had a terrifying experience. She was confronted by a knife-wielding man demanding her money. But this harrowing story ends well.....
A recent criminal offense in China could be an eye opener for anyone who lives anywhere. Lessons of empathy know no boundaries.
Just imagine your terror if you're at an ATM, withdrawing funds and are suddenly accosted by a knife-wielding thief, aggressively demanding money—a tough break, to say the least-- and a possibly life-threatening experience.
This is what happened to a woman only identified as 'Li' as she was taking money out of an ATM at the ICBC Bank in Heyuan, China last month.
Obviously scared out of her mind by the stranger with a knife, she quickly handed over 2500 yuan she'd withdrawn, which translates to $371.
That simply was not enough for the robber and he demanded to see her bank balance. It was zero.
At that moment, something tugged at the heart of the perpetrator of the armed hold up --and that something is humanity. For just a second, he was able to put himself in the place of the frightened victim and realized that, she too, had struggles.
It became clear to him that anyone with a zero balance after modest bank withdrawal is not flush with cash. So, what did he do? He returned the money and left. You see him smile and walk away, as the young woman looks on in sheer disbelief. Simply amazing but uplifting, too!
Whether the man had an epiphany, a moment of divine introspection, whatever it was that caused this good outcome (the victim was not injured and got her cash back), we will never know.
But what I do know is that I'd love to see more of this in the world. Things are dangerous out there and if you live in any big city it is not unusual to feel you're always looking over your shoulder—especially when you're taking money out of an ATM.
With the increase in ATM robberies worldwide, it's a safer bet to either use an ATM inside a busy location or go with a friend. There is still safety in numbers.
What happened to the would-be ATM crook? The man, identified as "Deng", was apprehended by the Heyuan Police. He told them he "did not have a permanent job" and that's why he committed the crime.
Call me soft, but I think this man should be given a second chance -–a hand up in the form of employment. I am certainly not advocating attacking innocent people at ATMs with knives, but I think that rehabilitation, in the form of a job in a social service agency that helps others, along with intensive professional counseling including attending victims' advocate groups, would serve a better purpose. Lock up would not necessarily rehabilitate this man and might even make a desperate situation worse.
If there is a show of empathy on a perpetrator's part, perhaps there is wisdom in society imparting compassionate justice.
THE LATEST THINKING
Webisode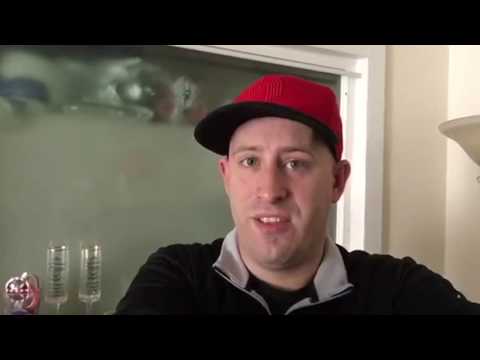 Meet Brian Taylor, Sports Managing Editor at THE LATEST