THE LATEST THINKING
The opinions of THE LATEST's guest contributors are their own.
Bad Cops, Bad Convictions
"Society wins not only when the guilty are convicted, but when criminal trials are fair." Those words were written by Supreme Court Justice William Douglas in Brady vs. Maryland, a 1963 decision that freed an innocent man and requires prosecutors to disclose to defense attorneys any exculpatory evidence they have. Seems straightforward doesn't it? When it comes to disclosing police misconduct, there seem to be problems.
Since the Brady decision was handed down, courts across the country have ruled that any misconduct by officers, including committing perjury on the witness stand, is exculpatory evidence that must be given to the defense. This is especially true if the misconduct results in the suspension or any other major punishment on an officer's record.
Yet, all across the country, prosecutors withhold this information in case after case. The results can be disastrous for an innocent person. Since 1988, the National Registry of Exonerations shows that 987 people have been convicted, then exonerated, in cases that contained a combination of official misconduct by prosecutors and perjury and/or false reports by police and other witnesses. They spent an average of 12 years in prison.
According to an analysis by USA Today, who reviewed the disciplinary records of Little Rock, Arkansas Police Department, then compared them to court records, in that city alone in the last 15 years, officers who had lied or committed crimes have testified in over 4,000 trials. Yet, in spite of Brady requirements and the rulings of courts in this area, there is no list of these officers available to defense attorneys to inform them of the credibility of state witnesses in cases they are defending. To their credit, the Chief Prosecutor of the county Little Rock is in says that when his office becomes aware of disciplinary problems with an officer who is going to testify, he notifies the judge in the case and lets the judge make a determination of Brady compliance; but that begs the question of how hard his office looks for those disciplinary records.
The Cook County Prosecutor's Office, which includes Chicago, also does not have a list of officers who have had disciplinary problems with perjury and other misconduct in order to comply with Brady. Instead, when they learn of such records, they send memos to the prosecutors in the case telling them not to use that officer if possible. Again, how do they learn of the disciplinary records?
Miami-Dade County actually trains its prosecutors in ways to avoid disclosing the histories of problematic officers, saying it is on the defense to find those records and prove the officer is not a reliable witness.
USA Today also sent out questionnaires to over 400 prosecutor's offices about their Brady lists. Of the responses they got, 27 denied the request, 48 said they had no disclosable officers, 52 provided their lists, and a whopping 316 said they don't keep a Brady list. At least part of that lack can be attributed to police unions who push back against Brady lists, saying they keep officers from doing their job properly.
Yes, you did read that right. It seems police unions think it takes committing perjury and other types of misconduct in order for police officers to be able to do their jobs and that such conduct should be overlooked.
I don't know about you, but that attitude doesn't sit well with me.
THE LATEST THINKING
Webisode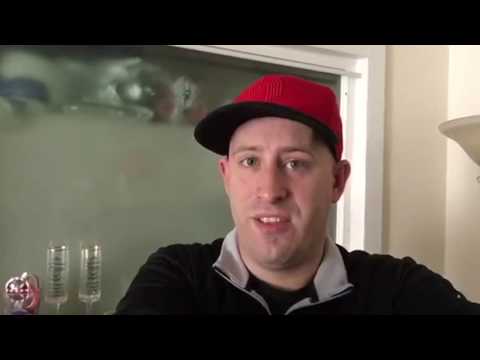 Meet Brian Taylor, Sports Managing Editor at THE LATEST