THE LATEST THINKING
The opinions of THE LATEST's guest contributors are their own.
As a lifelong New Yorker, I have travelled on the city's subway trains constantly. Due to COVID-19 social distancing, I'd not been on the trains in two months. Here I detail my first ride back.
I love to drive my car and ride my bicycle, but I also use the New York City subway trains constantly. I have a great fondness for the system and its history, technology, artwork and design you see in the stations, and more. This year alone I had a few memorable experiences, such as the morning commute when a woman sitting beside me had a seizure and everyone was kicked off that train.
But I haven't worked since March 19, due to the Coronavirus, and the last two days I worked, I drove and did not use the trains. This lengthy absence from train travel is astonishing for me, as I use the trains to get to work, go shopping, attend Broadway plays and rock 'n roll concerts, etc. (I think my last train trip to Manhattan was to see the Allman Brothers Band tribute concert at Madison Square Garden.)
Today, May 14, I decided to take a brief train ride and evaluate the trains and the riders. Are the cars now as clean as the Transit Authority claims? Are there so few people travelling on them? Would I feel nervous and creeped out by the trains as a supposed incubator of Coronavirus?
I got the Q local train at Neck Road, two stops south of my regular station, because car parking is easier there. The first thing I noticed when I stepped aboard was the smell of cleanser, which penetrated my now-de rigueur face mask. Next I saw that there were only seven people in the train car, and for the next several stops, that number didn't rise.
Passing each stop I felt twinges of nostalgia: Kings Highway, my home station since late 1999; Avenue M, by Murrow High School, my alma mater; Avenue J, my home station as a youngster; Cortelyou Road and Beverly Road, my stations when I was a very small child; until Seventh Avenue, near my office.
At the next station, Atlantic Avenue, I changed to another train line. This station is usually bustling; it services nine subway stations (partly as Pacific Street) and Long Island Railroad lines. This time I saw perhaps twenty people, including two cops who looked bored. I hardly recognized the place.
I waited a short while and then took the N train. I don't usually ride this route to Coney Island, but I wanted to see the outdoor stations which have recently been renovated; several had nice new pieces of art on the station walls. At the terminus, Stillwell Avenue-Coney Island, I transferred back to the Q toward Neck Road. I enjoyed seeing the legendary Cyclone roller coaster and Wonder Wheel rides, so beloved to me yet so strangely quiet today.
Walking back to my car, I felt a mixture of emotions: relief, sadness, wonder. What will our commutes be like when social distancing restraints are lifted? How will our rides be different? When will "normalcy" return? The trains are a big, necessary part of NYC's psyche.
THE LATEST THINKING
Webisode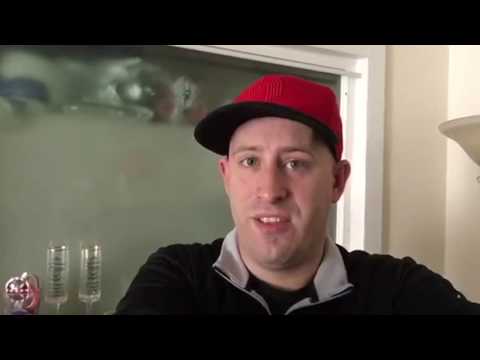 Meet Brian Taylor, Sports Managing Editor at THE LATEST