THE LATEST THINKING
The opinions of THE LATEST's guest contributors are their own.
Are You Magical Enough to Work for Wizards?
Wizards of the Coast, famed game company behind "Magic: The Gathering," is hosting a contest to find their next designer.
Planeswalkers, prepare for your greatest battle yet.
In honor of the 25th anniversary of their popular trading card game Magic: The Gathering, Wizards of the Coast is bringing back their Great Designer Search contest. Available to anyone over the age of 18 and living in the United States, competitors will go head-to-head to try and earn a coveted six-month paid internship as a Magic designer.
It's every nerdy kid's dream job, and I'll be following the contest closely.
Contestants will first take part in three "trials" to cull the number of participants down to eight. (It's worth noting that the last Great Designer Search garnered over 1,000 initial entries.) Those eight will participate in five design challenges, and only three will advance to a live challenge taking place at the Wizards headquarters in Renton, WA.
The first trial is a series of ten essay questions. Contestants will have one week to complete their essays, using no more than 300 words per question. Those who successfully complete this trial will advance.
The second trial is a multiple-choice exam that tests general knowledge of Magic and familiarity with game elements and rules. Advancement to the third trial is dependent on the number of questions answered correctly. Wizards estimates approximately 100 people will pass.
The final trial is to design several Magic cards, which will be judged based on creativity, design, originality and demonstrable knowledge of Magic mechanics.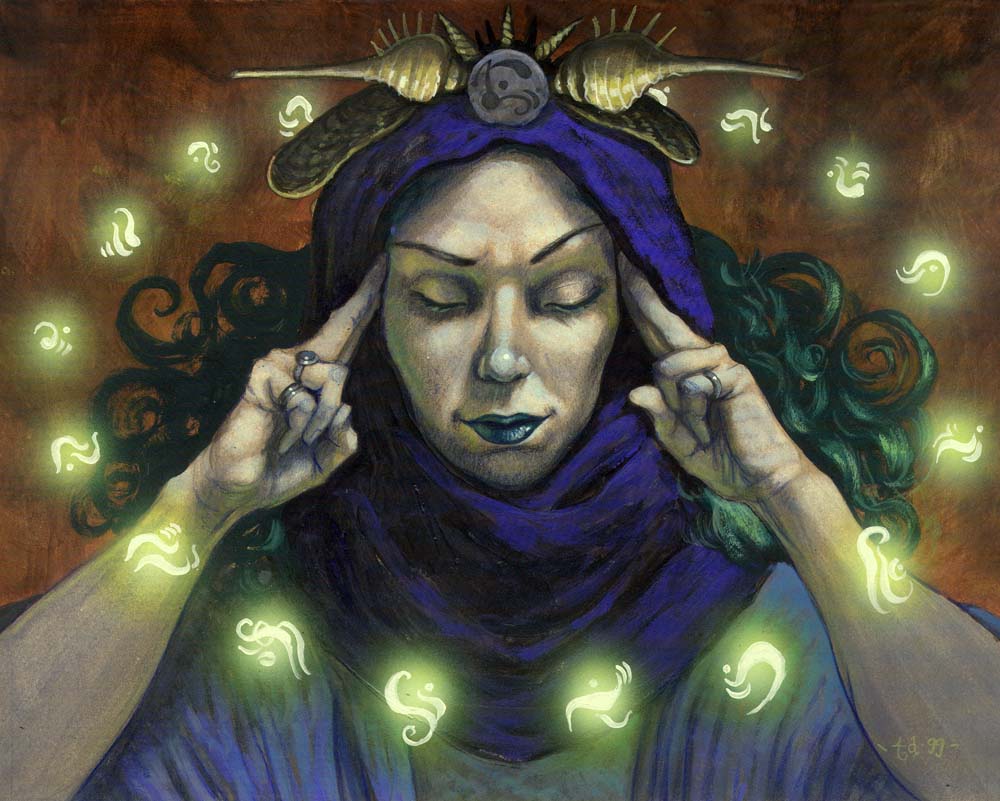 The challenges which follow the trials are not discussed ahead of time.
Magic has been part of my life since fourth grade when my older brother gave me an unwanted binder of cards. It was in that moment our high school stereotypes were sealed; he traded cards for cleats, and I embraced the delightful introversion of a nerd.
The artwork and stories had me spellbound. I was drawn into this fantastical realm of heroes, horrors, parallel worlds and all manner of beasts. I didn't know how to play at the time, but that didn't matter.
One artist, Terese Nielsen, created a character who became an imaginary friend to me back then.
Her art is still my favorite. While I don't talk to the imaginary friend so much anymore, I do have an artist's proof copy of the card in my collection. Younger me would be giddy.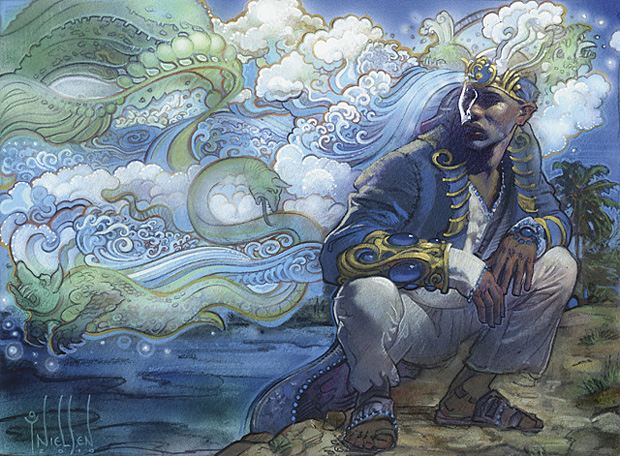 I'm far from the only person to have such intimate ties with Magic. Whether it's the art, the lore, the competitive tournaments or the fun of building a deck that draws people in, Magic has developed a steadfast fan base and is the most played trading card game in the world with over 20 million players.
This third iteration of the Great Designer Search is bound to unearth some serious talent. If you think you have what it takes, sign up here.
In the manner of a bodyguard hurling themselves in front of a bullet, I am hurling myself in front of a story about Magic:...
THE LATEST THINKING