THE LATEST THINKING
The opinions of THE LATEST's guest contributors are their own.
Another Argument Against Tipping
I take a look at tipping and find another reason to abolish it.
I know what you may be thinking, is now the time to bring this up again? As someone who is, for the first time, employed outside of the service industry, I can't help but feel lucky that I'm no longer in such a precarious position. A tipped job is a minimum wage job. Few are paid well by benevolent and forward-thinking restaurateurs. Most employees of the over one million restaurants and bars in the United States can expect to claim the federal minimum tipped wage of $2.13 an hour.
You may be ahead of me on my next thought due to the relevancy of the prevailing crisis. In New York, the average waiter earns around $39,000 per year and is eligible under current unemployment programs to receive approximately $381 per week. That may be just for people who accurately claim their income. Servers notoriously under-declare tips. Whether or not this behavior is morally correct it is likely to cause many to receive aid well below their expected salaries. Paying servers a fair hourly wage would not only make it easier for them to claim benefits, but it would alleviate tax evasion, and make dinner more enjoyable for all of us.
Tipping is a huge part of American culture. The habit first peaked its devilish head into American life around the mid-1800s. Wealthy Americans imitating medieval traditions of serfdom tipped well for great service. Most in the country found it condescending and unappealing. Despite this, it gained a foothold in the South.
After Southern Reconstruction, those newly freed slaves who did not work as sharecroppers worked as servants, waiters, or barbers. Restaurants would employ black Americans without pay under the condition that guests would offer a small tip.
Ray Jayaraman director of Food Labor Research Center at Berkely, said, These industries demanded the right to basically continue slavery with a $0 wage and tip."
New excuses for the custom are always present. Workers try harder, people receive better service, it's just the way it's done. Though studies have shown that there is no correlation between tipping and performance, and even precedence that the level of tipping is decided before a meal even begins.
Whatever happens, don't stop tipping just yet. It's not the job of the consumer in this instance to put their foot down and say pay your worker a fair wage. If we wait for that to happen it just won't. When I look at a menu I see the $12 entree, not the $14.50 it really costs with tip.
We must see tipping for what it is: an excuse for business owners to trick you into paying their bills. As Americans, we should be angry at being tricked. During my time working at the grocery store, I had a woman argue with me over the price of an apple for thirty minutes. Why aren't we like that with our restaurant bills?
THE LATEST THINKING
Webisode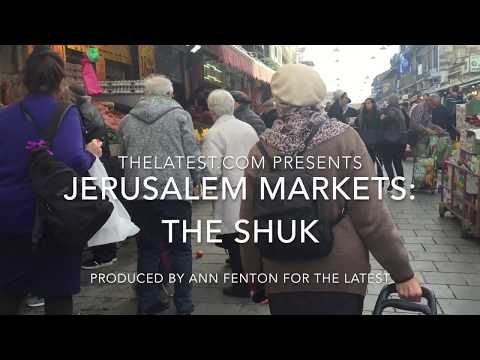 Jerusalem Markets: The Shuk