THE LATEST THINKING
The opinions of THE LATEST's guest contributors are their own.
'About Time' Is Quietly Spectacular
This is an unusual, thoughtful film you won't want to pass up.
About Time is a lovely, charming, intimate, and unexpectedly unique movie about time travel. Time travel is almost synonymous with the particular niche of time travel where characters meet past or future versions of themselves, such as the famous Bill and Ted movies or the Back to the Future series. Or, similarly, the aspect of the genre where characters travel through hundreds of years, such as Doctor Who. Simply put, time travel means something epic.
This film flips that notion on its head with all the grace, politeness, and cheeriness of a joyful family dinner. The time travel in About Time is not large-scale, epic, or involving escapades across centuries; it's as if the writers studied every trope, cliché, or existing scenario in time travel and carefully segmented the ones they didn't want to use, resulting in something truly creative and unique. It is surprisingly personal, and the ease through which it's achieved — isolation in a dim, quiet place with clenched fists, imaging a destination — allows for less focus on the fantastical and more on what protagonist Tim does with his extra time: trying to win the heart of well-written brunette Mary. (The character writing in this film is fantastic across the board.)
Tim can only go back in time, not forward, and only a couple of days. This limitation grounds the magic of time travel with rules the audience can understand and follow — but, crucially, it doesn't lose its sense of wonder. Wonder is essential to this film, and it is achieved by making the viewer wonder themselves. Whether it be time travel or dragons, fantastical elements can stand out among the facsimiled multitudes by making the viewer ask questions. With time travel only being applicable to a single person's life, with a focus on the tiniest of moments, it invites the viewer to ask: "If I could go back to three days ago, what would I do differently?"
Wonder can give films immense staying power if done correctly — it's one of the best kinds of immersive realism, the wonder glowing warmly within long after the credits have ceased because a question remains. Wonder can make even something inherently impossible and fantastical like time travel seem reasonable and realistic by asking the viewer to apply it to their own lives, their own memories and interpretations. If you could rewind to a few hours ago, what would you change — something or nothing? Would you sit and admire the view, apricate the wafting scents of good cooking, admire a golden sunset?
This film lodges itself in your memory with its unique concept, a good sense of setting, and well-written characters. Bill Nighy in the role of Tim's father is especially memorable, particularly since good parents in cinema are often not to be found. Here, Tim's father plays a huge role in the story; seeing a comforting and supportive father figure is a refreshing change of pace, especially compared to the Disney-littered graveyards.
About Time is on Netflix.
THE LATEST THINKING
Webisode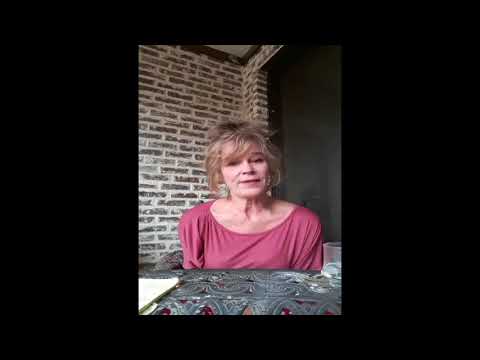 Meet Tammie Wilson, Director of Administration at THE LATEST