THE LATEST THINKING
The opinions of THE LATEST's guest contributors are their own.
A Review of "One Child Nation": A Documentary about China's One Child Policy
Nanfu Wang delivers a masterful breakdown of China's one child policy in her documentary "One Child Nation".
This documentary was recommended by one of my professors last semester. I was expecting something impersonal and analytical, but Wang delivers just the opposite.
Nanfu Wang was born in China under the one-child policy and had experienced it first-hand. She has seen the propaganda, experienced the sexism, and felt the loss of having family members sent away. Through this short documentary, Nanfu gives us a window into what life was like under the restrictive 35 year policy and how its effects linger.
The documentary was packed with illuminating anecdotes, enlightening facts, and eerie, resonating imagery. Wang strips the politics and numbers of the policy and displays the human aspect of it. Many people are familiar with the concept of the policy, which prohibited families from having more than one child in order to battle overpopulation and to conserve resources, but the traumatic effects on Chinese citizens are less known. Wang gives a voice to people most affected by the policy: Chinese individuals.
She interviews a midwife, a retired village chief, an artist, a teenage girl separated from her twin, even her own family members, creating a complete narrative of what it was like to live through the policy. Through her interviews, audience members are able to observe how people were manipulated by the government, and how devastating the policy was for them.
Everyone she interviewed struggled with their feelings towards the policy, many torn between anguish because of their losses and loyalty to their country. For instance, a family planner — someone who helps enforce the policy by performing abortions and sterilizations — expressed sympathy for the woman she forcefully sterilized before proceeding to state her support of the policy. Wang's own mother, who had two children, says that the one child policy was necessary, even though she thinks it can be cruel. Others, like Wang, wholly disagree with the policy and fight to expose its horrifying implications which have been buried in propaganda.
The interviews were, to me, most impactful. To hear each person speak of their losses, regrets, and sacrifices, and to see the resigned, pained expression on their faces as they speak, was deeply saddening. In all interviewees, especially the older ones, one emotion was consistent: helplessness.
I learned a tremendous amount about the oppressive policy through this brief documentary. I learned that houses were destroyed to intimidate people into obedience, that individual autonomy was slowly dissolved in order to brainwash people into complacency, and that people can be jailed for saving babies from certain death and selling them to orphanages. I learned that indoctrination can be both powerful and dangerous. One interviewee, an artist who expressed his opposition through his work, said: "This indoctrination destroys a person's humanity, individuality, and conscience."
Officially, the policy succeeded in its goal and prevented almost 400 million births; but Nanfu Wang shows the unsettling and haunting cost.
THE LATEST THINKING
Webisode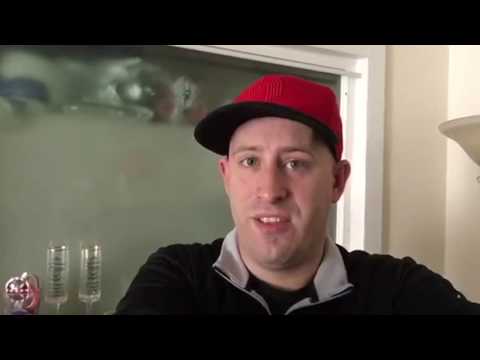 Meet Brian Taylor, Sports Managing Editor at THE LATEST