THE LATEST THINKING
The opinions of THE LATEST's guest contributors are their own.
A Glimpse from the Sunday Demonstration against Trump and Putin in Helsinki
I was there, and I know and saw just enough to report in 500 words.
Just a while ago, I returned from the Helsinki Calling demonstration held in anticipation of Donald Trump and Vladimir Putin's meeting in Helsinki. Due to scheduling issues, I was only able to participate in the march, but, well, I only have 500 words to use here anyway.
While Putin's actions have always seemed highly objectionable, it was Trump that really got me moving this time. I know similar atrocities happen around the world all the time, but the USA is practically jumping off the edge of the abyss under Trump, who has made a particular impression on me. For one thing, I know many people there, some of whom have been very vocal about what's going on. For another, for the rest of us Western democracies, the US has always been one of us, though a kind of crazy survivalist cousin you're always slightly afraid is going to kill someone. Or everyone.
It was absurdly hot for Finland (+30 Celsius) when we made it to Kaisaniemi Park just in time for the start of the procession, but that did't seem to slow down people too much. About 2,500 people were estimated to attend; it was hard to see how many there were from the middle of it, but looking over my shoulder where the majority seemed to be, I couldn't see an end to the crowd at any point.
With both Trump and Putin the targets, there was no end to issues to demonstrate about. Just from my not terrific vantage point, I saw several different signs, banners and so on, and almost all of them addressed different issues, from the environment to Ukraine.
It's kind of scary that you can attend a demonstration against two of the most powerful people in the world where so many different things are brought up, and you agree they're all serious problems.
I was also pleased to see advertisements by Helsingin Sanomat, the most important newspaper in Finland, saying "Mr. President, welcome to the land of free press."
During the march, we passed at least a couple of reporters walking backwards along with the procession and talking on camera in different foreign languages. It seems the world was taking at least some notice. This demonstration was apparently moved from Monday to Sunday to gain better exposure, although that may have resulted in a drop in participation. A new, smaller demonstration was set up on Monday for and by those who still wanted to come then.
The procession ended eventually in the Senate Square, where a number of speakers later addressed the crowd, but unfortunately, I was not able to stay and see that.
During the procession, after a couple of false starts with other phrases, the organizers roused the crowd to quite inspired "Helsinki for human rights," "Helsinki for democracy," etc. Still, the chant that really moved me was "We care." Because that's what this is about.
They don't care. Someone has to.
THE LATEST THINKING
Webisode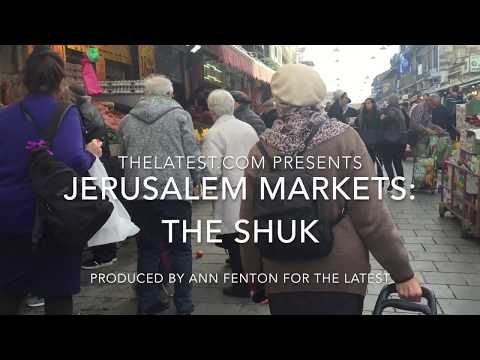 Jerusalem Markets: The Shuk