THE LATEST THINKING
The opinions of THE LATEST's guest contributors are their own.
A Few Thoughts About Black Lives Matter
My thoughts on Black Lives Matter's founding practices and how to analyze the movement.
Viral videos, police brutality, racial injustice, protests, riots, the boycotting of sports: These are just some of the concepts that have been central to the conversation about the Black Lives Matter (BLM) movement. It goes without saying that relations between the police and the Black community are at a fever pitch, resulting from a myriad of unsolved problems within communities, law enforcement, and the criminal justice system.
It should also go without saying that BLM is a far-from-perfect movement, which advocates for controversial change and is largely based on false premises. My goal here is to dissect BLM and critique it in a fair and rational manner.
First, I want to address a very common critique of BLM, which is the retort that "all lives matter." I urge people to stop using this phrase because it's lazy and counterproductive. It's lazy because it's obvious that people who say "Black lives matter" are addressing a specific phenomenon -- the notion that Black lives are being especially marginalized and especially threatened by the police, who many believe are motivated by racism -- and aren't trying to emphasize the idea that Black lives matter over the lives of other races. As such, if the phenomena that BLM believes to be true are, in fact, true, then the movement's name is perfectly rational.
"All lives matter" is also counterproductive because it's rhetoric that isn't intended to convince people or begin needed conversations, but rather to mock and invalidate the other side, leading to even more racial and social tension.
Even more importantly, there are valid criticisms about BLM that "all lives matter" tends to overshadow. I believe that the reason why these criticisms aren't being voiced loudly by more people is because the majority of the public simply isn't educated about BLM's political philosophy and the data that contradicts BLM's founding premise -- that Black people are being unjustly killed by racist police because of their skin color and institutional racism.
Even though the surface-level data show that Blacks are more than two times more likely than Whites to be killed by the police, we must adjust for the fact that Blacks commit either a plurality or an outright majority of the violent crimes in America, which include, murder, manslaughter, rape, and aggravated or sexual assault, despite comprising only about 13% of the population.
There are many reasons for this disparity in crime with respect to Black Americans, some of which lend credibility to BLM and its resentment of the police and the criminal justice system.
In a future article, I'll go into more detail about BLM and the sociopolitical realities that Black Americans face in 2020; however, it's clear that these crime statistics can't be viewed in a vacuum and have a marked impact on how police interact with Black people and their communities.
A racist police force simply isn't the salient variable here.
THE LATEST THINKING
Webisode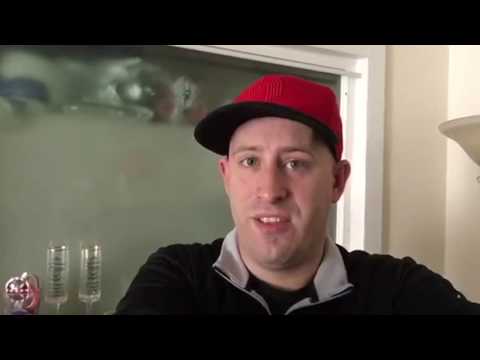 Meet Brian Taylor, Sports Managing Editor at THE LATEST