THE LATEST THINKING
The opinions of THE LATEST's guest contributors are their own.
Derek Chauvin's conviction may be a step forward. However, there are still unresolved issues with people of color and police.
Earlier this week Dereck Chauvin was found guilty on all charges for his role in the death of George Floyd. People all over are celebrating, they feel vindicated that the former police officer is now facing the consequences of his actions. Now it is time to look to the future and implore our lawmakers to formulate laws in pursuit of police reform, but I cannot help being worried about police interactions going forward.
It is hard to look at it all, to see all these incidents and the countless lives lost. The worst part is that these are just the few that are caught on video like George Floyd, Eric Garner and Sandra Bland. I know it's a sad note to continue on, but to think that just 20 minutes before Chauvin's verdict was read, 16-year-old Ma'khai Bryant's life was snuffed out by yet another police officer. The frequency of these incidents makes me wonder if there is a way out of this situation.
I have heard several other stories of bad encounters with the police and it is worrisome. These were not just stories I'd seen on TV; they are from people that I know. In college, a classmate of mine was pulled over by a police officer for a minor traffic violation, the officer approached with his gun drawn. In another incident an officer attempted to make a friend of mine put his head on the extremely hot hood of his car in the middle of an equally hot summer in California. Even my step-dad has been held by officers over an incident where the suspect was described as being "tall, skinny and black," my step-dad is not skinny, but I guess two out of three characteristics was enough for them.
Now I have never had an encounter with the police, and I hope to keep it that way, but I must wonder how things would go if that came to pass and I would be lying if I said that it doesn't worry me. I acknowledge that being a police officer is a dangerous job; they put their lives on the line every day. But here is the question, is the job more dangerous when dealing with people of color? While I respect them for their effort I cannot just ignore the fact that even when their orders are complied with, people still end up losing their lives.
There are good officers out there and they deserve commendation, but there are also bad officers who deserve to be condemned.
THE LATEST THINKING
Webisode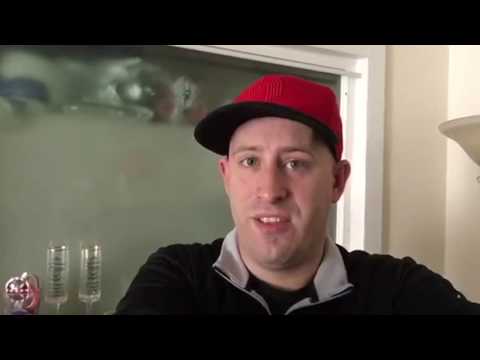 Meet Brian Taylor, Sports Managing Editor at THE LATEST