THE LATEST THINKING
The opinions of THE LATEST's guest contributors are their own.
500 Words on My Inability to Write Novels
For years, I've made efforts to finish a novel. But I can't seem to do it, and the worst part is that I know why.
As much as I love writing on such divisive topics like "what ridiculous thing is happening in America this time," I've always wanted to write novels. I can plan the content, and even come up with a crude outline of events and unpolished character biographies and locales, but ultimately I get in my own way.
I've started 17 novels, and not finished a single one. The stop and start has become endemic of my writing process. I have hurdles that I can't seem to overcome.
But I think my biggest hurdle -- besides discipline, of course -- is figuring out where I want my inner novelist to focus. I've lived a pretty exciting life, with no shortage of events from which to tap for inspiration.
These novels would be dark, sure, but hinged on experiences I had among the suburban underbelly. They'd be transgressive tales of sex, drugs, and music, smattered with nihilism and youthful cynicism toward the machinations of contemporary culture.
But I worry they'd be boring. The last thing I would want to do is inadvertently create some hackneyed 21st century Holden Caulfield. No writer should ever want to punch his own character in the face.
I've also never abandoned one of my favorite genres in entertainment: pirates. Even at the age of 32, I still find swashbucklers locked in a centuries-long war with greed-driven imperialists a never-depleted vein of inspiration. Galleons volleying grapeshot at merchantmen off the coast of Veracruz. The ear-splitting drag of cutlasses in melee combat. The division of plunder on rotgut and loose women.
But I worry writing about pirates may be too over-the-top, especially since Gore Verbinski, Johnny Depp, and Mickey Mouse have created a maelstrom of contradiction regarding plot elements of these stories, and I would want to avoid romanticizing the content too much.
Maybe I can take the elements of pirate lore and set it in space... no, I don't think that would work either.
When I was a kid, I was enamored with the work of R.L. Stine. I owned the first 47 Goosebumps books from the original run of the series. From R.L. Stine, I moved to reading Christopher Pike, then finally to Stephen King. I love horror fiction, but I think I enjoy it more in a visual format than a literary one.
Sometimes horror novels can lack the suspense and existential dread commonly-found in movies and television, and with horror in a bit of a renaissance right now -- let's face it, for a while there, the genre was about as dead as a Crystal Lake camper who just lost their virginity -- I find genre over-saturation a legitimate concern.
I guess I just have no idea where my focus should be. If I could figure that out, and summon the discipline to actually start it and finish it, I think I could put together a pretty good book. I just need to get it done and stop losing myself in "what if's."
THE LATEST THINKING
Webisode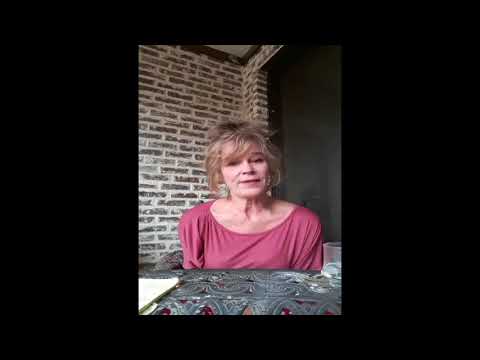 Meet Tammie Wilson, Director of Administration at THE LATEST