THE LATEST THINKING
The opinions of THE LATEST's guest contributors are their own.
2020 Racial Bean-Counting Season Unfortunately Off To a Strong Start
Oscar nominations, NFL coaching hires and the makeup of the Trump administration offer the identity politics crowd plenty of targets for their meticulous ethnic scorekeeping.
It's January, and that means the start of a whole new calendar year of folks on the left obsessively focusing on race and ethnicity – and sometimes gender – over more important, relevant considerations.

Monday morning in Hollywood – still smarting from Ricky Gervais' takedown of its supercilious celebrity culture at the Golden Globes – saw the announced nominations for the 92nd Academy Awards (the Oscars) and the usual lamenting of head-scratching selections missing from the list – that is, snubs. It what has also become something of a tradition, progressives raged over there not being enough people of color and women nominated in certain high-profile categories. In other words, these progressives would have us believe certain performers were snubbed because of their race and/or gender.

Meanwhile, with the National Football League regular season over and the playoffs in full swing (and this writer's beloved Seattle Seahawks knocked out of Super Bowl contention by the Green Bay Packers on Sunday), there have been plenty of firings and hirings of head coaches among the 32 franchises. There's also been the usual complaining by the race-trumps-everything crowd that more black coaches should be hired, as if the various professional football teams that make up the NFL have a prohibition on hiring black coaches.

And of course, race reigns supreme in politics on the left side of the aisle. Take, for example, a recent op-ed published in USA Today – home of the back-page weather map in 65 eye-catching colors – that takes the Trump administration to task for the grievous sin of having a national security team composed of – gasp! – white men. The author, of course, blows right past any considerations of competence/qualifications for the people charged with government's most important job (national defense) and invokes vague charges of white nationalism and white supremacy in defending the notion that diversity should be a major priority of the national security establishment.

To be clear, there is nothing wrong with racial and gender diversity honestly arrived at. But said diversity for its own sake and imposed from the top-down in an artificial manner, especially by government, is a recipe for balkanization along racial and gender lines. Focusing so heavily on race and gender – immutable characteristics of biology – only serves to, ironically, separate minorities and women from their fellow human beings.
It's long past time for the left as a whole to stop proceeding from two fundamentally flawed assumptions: 1) Racism and sexism are unbeatable institutional forces from which minorities and women can never escape, and 2) minorities and women should be represented in population-proportionate numbers in all things.
Having the allegedly correct mix of people in terms of race and gender working and making decisions in a given arena should never take precedence over choosing able, experienced, hardworking people.
THE LATEST THINKING
Webisode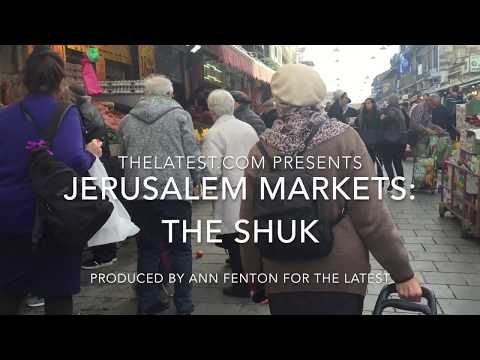 Jerusalem Markets: The Shuk