THE LATEST THINKING
The opinions of THE LATEST's guest contributors are their own.
Witches Redeemed After Centuries of Demonization
700 women may finally rest in peace after a Spanish city exonerated their convictions for witchcraft
A story in the Wall Street Journal could be subtitled ''better late than never.'' It details how more than seven hundred Spanish women, who lived during the 15th to the 18th centuries, have been pardoned for being witches. Additional pardons may come. The women were tortured and executed for allegedly practicing witchcraft. Recent pardons in Spain came 300 years after the exoneration of some Salem, Massachusetts Witchcraft trial victims. In a vote of 114 to 14, with 6 abstentions, the Parliament of Catalonia declared the women innocent.
Catalonia is in northeast Spain. The Navarre region of Spain was notorious for prosecuting 'witches.' Catalonia's manifesto pointed out "they weren't witches, they were women," and was signed by 12,500 supporters.
Centuries ago, people who were seen as 'different' could suffer painful deaths at the whim of an official, under the guise of protecting religion. A person could be convicted of opposing the Church's principles for allegedly indulging in magic. But experts from the history journal Sapien say there is more to it than that. Their research showed that the heinous treatment of females could be classified as 'misogynistic persecution' in patriarchal societies.
Some of Europe's first witch trials were held in 1471. Convicted 'offenders' were executed for events that were out of their control like natural disasters, poor harvests, or the deaths of children. Killing witches was not an insignificant chapter of history. From the early 1300s through 1650, half a million people were put to death--and 80 percent of those were women.
Last week's vote in Spain was backed by left-leaning parties and pro-independence groups. But affiliation to any party or ideology should never overshadow commitments to civil rights. Those rights should be guaranteed under the laws of civilized societies.
Scotland is getting ready to pardon thousands of people convicted of witchcraft in the past by this summer. The widespread pardoning is backed by the Witches of Scotland activists and Scottish First Minister Nicola Sturgeon, who will speak on March 4-- international women's Day. The proposal took two years. Other countries like Switzerland and Norway share dark histories for prosecuting so-called witches, too.
Even today, labeling and harassing 'witches' continues in some parts of Africa. Nigerian human rights activist Leo Igwe blew the whistle on this egregious practice. Igwe said people being accused of witchcraft are being subjected to mob retaliation and killed- terrifying reports on illegal and heinous events that spin way out of control. Igwe said, "It will send a message to our politicians who are enabling the persecution of witches through their action or inaction."
Catalonia's Parliament paid homage to the victims of their witchcraft trials by ordering streets to be named for some falsely convicted women. This might offer a small measure of comfort for descendants, but it is still a case of too little, too late. The victims should never have endured systematic torture or death in the first place--and should never be remembered as criminals in the annals of history.
THE LATEST THINKING
Webisode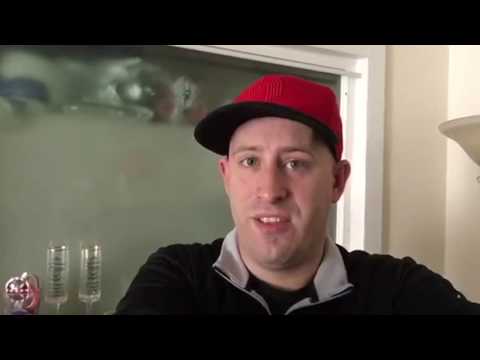 Meet Brian Taylor, Sports Managing Editor at THE LATEST