THE LATEST THINKING
The opinions of THE LATEST's guest contributors are their own.
The Week in Trump Media Bias
The fourth estate hasn't exactly covered itself in glory with its recent more-obvious-than-usual prejudiced coverage of President Trump.
The mainstream media's partisan slant against President Trump was on full display last week, unwittingly lending credence to the president's ubiquitous claims of "fake news."
The press corps' godawful performance in its reporting on the president was laid bare on several fronts: an analysis of news showing a 90 percent rate of negative coverage; a Newsweek story that snuck in an editorial comment as news; cheerleading Speaker Nancy Pelosi and chastising Trump in the ongoing partial government shutdown; and a BuzzFeed story apparently containing a false allegation that Trump told his former lawyer Michael Cohen to lie to Congress.
Nightly News
Scrutinizing the evening newscasts of the major networks – ABC, NBC and CBS – the Media Research Center found coverage of Trump to be 90 percent negative in 2018. To say the alphabet networks' are hostile to Trump is an understatement.
Newsweek
According to Newsweek, Carl Bernstein claims to have been told special counsel Robert Mueller's report will show Trump helped Russia "destabilize the United States." Buried in this alleged news story is this sentence: "Trump has defended himself against such reports [regarding collusion], arguing, inaccurately, that he has taken a hardline stance against Russia."
In other words, the reporter unilaterally declared Trump argued "inaccurately." It would have been proper to note that some take issue with Trump's characterization and provide quotes to that effect from those sources. It's Journalism 101 not to insert your opinion in a news story. In this instance, a credible case can be made the Trump administration has been tough on Russia, or at least not nearly as soft as critics allege.
Pelosi vs. Trump
The battle between Trump and Speaker of the House Nancy Pelosi over the partial government shutdown recently got nasty. Pelosi requested to delay the state of the union address over security concerns, with Trump responding by denying a military aircraft to Pelosi and company for a foreign trip. Naturally, the media hailed Pelosi's move as brilliant political brinksmanship, while expressing outrage over Trump's bold countermove.
BuzzFeed
Finally, there's the aforementioned BuzzFeed story that caused so much excitement – right up until the point Mueller's office took the unusual step of refuting the story. Nevertheless, for 24 hours prior just about every major news outlet ran with the story even though it lacked a shred of evidence backing up its central bombshell claim.
Losing Public Trust
Of course the media's coverage of Trump – who is president of the United States, after all – should be tough. It should also be fair, and not just for the sake of good journalism, but also for the sake of the profession itself. The ceaseless barraging of the Trump White House with negative coverage hurts the media by demonstrating how out of touch it is with Trump's base – a significant portion of the population of America – and by showing it doesn't take the time to see the positive.
THE LATEST THINKING
Webisode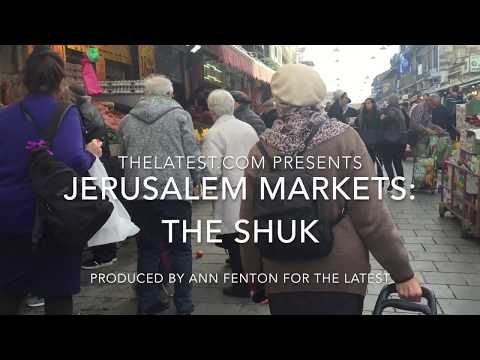 Jerusalem Markets: The Shuk