THE LATEST THINKING
The opinions of THE LATEST's guest contributors are their own.
The Hardest Part of a Journey With a Beloved Pet is the End, Part I
I say a tearful final farewell to Felix, my cat of 15 years. Godspeed, little buddy.
The last sentence of my profile here at The Latest reads as follows: "Brett lives in Federal Way, Washington (state, not D.C.), with his awesome girlfriend and their awesome cat." That awesome cat, pictured below, is Felix.


Or rather, it was. At approximately 12:45 a.m. Pacific Standard Time on Sept. 9, Felix died with me at his side. I held his paw, scratched his head one last time and told him it was okay to go. I let him know what a great feline friend he had been to me for 15 years and how much I was going to miss him when he was gone.
It was the excruciating end of a weeks-long process that began with gastrointestinal issues, including some noticeable weight loss and a decrease in appetite. That Felix wasn't as enthusiastic about gobbling up tuna fish was the first major clue – at least to me – that something was wrong. A few trips to the local vet's office ruled out any major diseases like cancer and such. Felix was dehydrated due to irritable bowel syndrome related to a kidney condition, but the vet was confident medication would have him bounce back.

And it did for a short while, but his appetite all but disappeared – another ominous warning sign. A few more prescription medications meant to stimulate the cat's appetite were largely ineffective, and much to my chagrin I discovered Felix's almost ninja-like ability not to swallow a pill. (For the record, how-to videos on giving a cat a pill feature unrealistically compliant cats.)
Besides, I no longer felt the need to try to force medicine down Felix in what I suspected were his last days. I just wanted to spend what little time we had left together being, well, together. I would stick by my loyal cat until the end.

Rebuffing all efforts to get him to eat, Felix began wasting away. Despite being weak and unsteady, he still engaged in the things he loved – almost to the very end – including snuggling with us – my live-in girlfriend and I – and basking in the sunbeams that shone through the windows of the apartment.
Don't let the manly beard fool you; I cried like a baby at the passing of my cat – and several points before and after. My eyes are filled with tears as I write this very column. That Felix is not sitting on my lap, or – being no respecter of personal space – standing right in front of the computer monitor as I type hurts my heart.

Next week: Part II.
THE LATEST THINKING
Webisode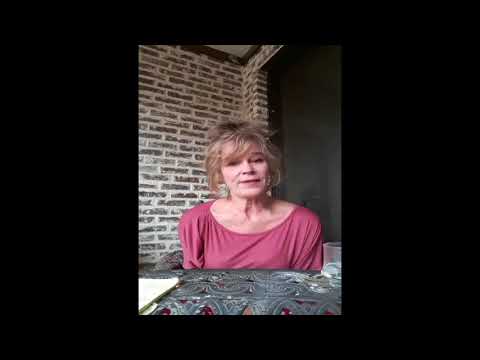 Meet Tammie Wilson, Director of Administration at THE LATEST