THE LATEST THINKING
The opinions of THE LATEST's guest contributors are their own.
Random thoughts on the passing scene.
Here's hoping the jurors in the Derek Chauvin trial made their decisions based solely on the evidence presented during the trial; that jurors were not influenced by the threat of riots hanging over their heads like the Sword of Damocles.

President Biden proffering his preference for a guilty verdict even as the jurors in the Chauvin trial were deliberating is something the mainstream media and Democrats would have crucified President Trump for doing, and rightly so! Biden, of course, gets a pass.
It's ironic that comments regarding the Chauvin trial — ongoing at the time — made by Rep. Maxine Waters, D-Loudmouth, were much closer to inciting violence than anything President Trump said during his controversial Jan. 6 speech in Washington, D.C., for which he was impeached. It's also not the first time Waters has seemingly endorsed political violence.

Confirmation that U.S. Capitol Police Officer Brian Sicknick died of natural causes one day after responding to the Jan. 6 breach of the Capitol Building is a blow to the preferred political narrative of the mainstream media and Democrats who ran — hard and fast — with the story Sicknick was murdered by pro-Trump rioters.

Is there anything less intimidating than the prospect of Speaker Nancy Pelosi, D-Octogenarian, engaging in fisticuffs during the aforementioned Jan. 6 Capitol Building breach?
The Biden administration's plans for "a giant leap into the future" sounds ominously like Mao Zedong's disastrous "Great Leap Forward."
Social media shenanigans may be on the verge of inviting more government regulation. Not that such a move would pan out the way many conservatives apparently think and/or hope.

Atheist Richard Dawkins recently ran afoul of a different kind of orthodoxy in being stripped of his 1996 Humanist of the Year award by the American Humanist Association for the crime of not being sufficiently woke on transgender issues.
BLM co-founder and self-proclaimed Marxist Patrisse Cullors — who has been busy buying up expensive properties around Los Angeles, including a mini-compound in Topanga Canyon — is but the latest example of someone who doesn't practice what she preaches. Cullors demonstrates why Marxism and communism always fail: by fundamentally getting human nature wrong.

To understand just how out of control the notion that race trumps everything in America has become, consider the fact a newspaper in Oregon essentially said that because a man fatally shot by police was white, there is no need to riot.
A plan to introduce legislation to pack the Supreme Court is the beginning of Democrats' attempt at altering the fundamental institutions of our nation's constitutional republic in a blatant attempt to seize and hold onto power in perpetuity.
The Washington Football Team formerly known as the Redskins is considering new naming options. Here's a suggestion: the D.C. Swamp Rats.
Apparently none of the ladies stood a chance with Colton Underwood during his time on ABC's "The Bachelor."
THE LATEST THINKING
Webisode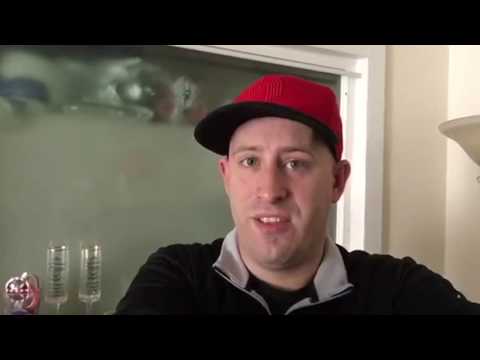 Meet Brian Taylor, Sports Managing Editor at THE LATEST