THE LATEST THINKING
The opinions of THE LATEST's guest contributors are their own.
President Biden's Dishonest Defense of His Disastrous Decision to Pull Out of Afghanistan
America's humiliating retreat was a calculus of political expediency with little to no thought given to on-the-ground reality, nor the catastrophic consequences of abandoning said nation to the odious Taliban.
President Biden scurried out of his Camp David hiding place on Monday just long enough to deliver a nationally-televised speech on the debacle in Afghanistan, the result of his administration's decision to withdraw, in spectacularly inept fashion, all U.S. forces from that country.

"I am the president of the United States of America, and the buck stops with me," Biden said toward the end of an address filled with half-truths, wishful thinking, indirect disparagement of the previous administration, and lapses in logic.
Biden correctly noted the blunder that was the mission morphing from denying Afghanistan to terrorists as a base of operations into democratizing Afghanistan. "That was a decade ago," he said. "Our mission in Afghanistan was never supposed to have been nation-building. It was never supposed to be creating a unified, centralized democracy. Our only vital national interest in Afghanistan remains today what it has always been: preventing a terrorist attack on the American homeland."

Little more than a decade ago, America did have 100,000 troops in-country in a futile effort to westernize Afghanistan. But that was then, and this is now. In 2021, America had a minimal and sustainable presence in Afghanistan — some 2,500 troops and air power — that was keeping in place a stalemate that was vastly better than the ongoing disaster.

Biden went on to note his administration inherited a peace deal the Trump administration negotiated with the Taliban calling for U.S. forces to be out of Afghanistan by May 1. What Biden failed to say was the agreement — to the extent such a thing is possible with the Taliban — was conditions-based and the Taliban routinely violated its terms. Likewise, Biden did not mention his administration was not beholden to said agreement, given it was not a Senate-ratified treaty. (Apparently Biden would have us believe this is the one policy from the Trump administration he did not want to cancel or reverse.)
Biden came to the following conclusion: "There was only the cold reality of either following through on the agreement to withdraw our forces or escalating the conflict and sending thousands more American troops back into combat in Afghanistan, and lurching into the third decade of conflict."

Students of logic will recognize this as the false dichotomy fallacy, or the prison of two ideas: either leave or fight a full-scale war. In addition to not being bound to the Trump administration's agreement with the Taliban, as previously noted there were a relatively small number of U.S. troops in Afghanistan, not building empires or fighting unwinnable battles, but maintaining a tenuous equilibrium by defending airfields and decapitating terrorist organizations.

"I will not pass this responsibility on to a fifth president," Biden sanctimoniously declared in defiance of the fact foreign policy abhors a vacuum. What he will actually be passing on to future presidents is a loss of American credibility in a more dangerous world that is part and parcel of Uncle Sam's worst foreign policy collapse in a generation.
THE LATEST THINKING
Webisode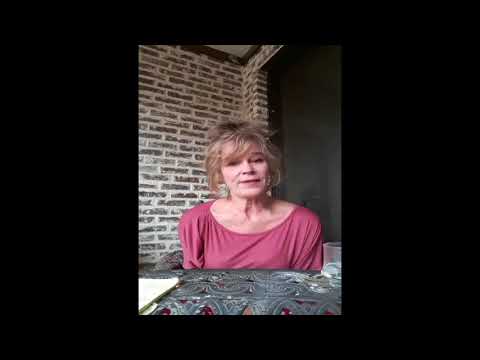 Meet Tammie Wilson, Director of Administration at THE LATEST