THE LATEST THINKING
The opinions of THE LATEST's guest contributors are their own.
Migration And Control: The Coming Crunch
Migration is one way of escaping a repressive regime, and support for such regimes are often linked to resistance to migration. Southern African governments will soon be faced by a terrible choice for which they are not prepared: nature is pointing to massive famine.
Africa recently reacted to the death of ex-President Robert Mugabe. Historical leader of Zimbabwe, opponent to colonialism, nationalizer of white-owned land, destroyer of economies, father of democracy – he has been called many things, and controversy will be his most lasting legacy. His funeral, sparsely attended by his people, saw enough reaction against recent South African attacks on Zimbabwean migrants for prolonged booing to greet South African President Ramaphosa.

South Africa is seen as having turned against its erstwhile comrades against white minority rule by rejecting refugees fleeing the Zimbabwean economic meltdown and the active repression of political dissent under Mugabe.
South African President Mbeki, in the aftermath of Zimbabwean elections held in 2002, sent two judges to investigate allegations of vote rigging. For more than twelve years this report was kept away from public view, but truth will out: President Mbeki knew that the 2002 elections were rigged, and all subsequent elections were as well.
South Africa could have put pressure on Mugabe by simply stopping his imports. Instead Mbeki lauded his 'brother in the struggle' and led neighboring countries to support Mugabe against foreign criticism.


It is understandable that Zimbabweans feel betrayed by South Africa. And now the crunch is coming. For years the economy has been run down, looted by political insiders, neglected and skewed against anyone who does not support the regime.
Agriculture, long a mainstay of the economy, has declined, also because productive farms, and not only those belonging to white farmers, were seized and gifted to political luminaries who ran them as toys and personal piggy banks. Veterinary support, farming subsidies, marketing help were only available to party members in good standing.

Now forecasts point to a worsening of the present drought into the next season, and this after Cyclone Idai had devastated the region in early 2019. Vast swathes of farmland were washed away, cattle decimated, diseases spread. International support is controlled by government agencies to benefit only supporters of the regime.

What will happen now? The impoverished rural areas of Zimbabwe are unlikely to have the reserves to survive through to the next harvest in early 2020, and missing a season as now seems possible will see the death or migration of significant numbers. And where do they go? Into Mozambique, also devastated by Idai, and struggling to overcome a decades-long civil war, thousands of refugees are unlikely to find much relief.

The economic powerhouse of South Africa is unlikely to welcome more Zimbabweans, much as they already benefit the economy. Government's inability to keep the economy growing due to ideological fixation and massive corruption at high levels in government makes it increasingly hard to justify employment of foreigners.

Elsewhere we see similar patterns: Governments destabilize neighbors, support repressive regimes, then refuse to accept refugees from the disaster. Syria, Nicaragua, Guatamala, Mali, Zimbabwe: the crunch is coming, and soon.
THE LATEST THINKING
Webisode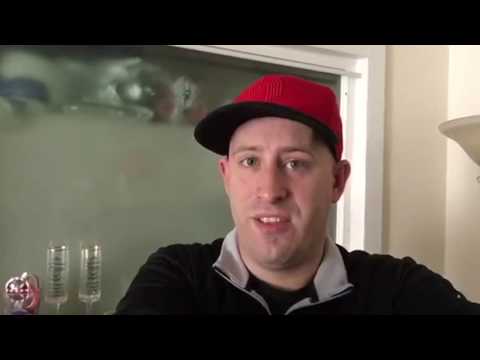 Meet Brian Taylor, Sports Managing Editor at THE LATEST