THE LATEST THINKING
The opinions of THE LATEST's guest contributors are their own.
Leslie and Syl: Don't Forget Them
A tribute to two recently deceased rock guitarists, Leslie West and Syl Sylvain
Do you recall where you were when you heard that Elvis Presley died? (I do, sleepaway camp.) Or when John Lennon died? (I found out the morning after, from Mom.) Or when Kurt Cobain died? (Just two days before my 30th birthday, and I was bummed out.)
Many of us remember vividly when major stars die, and we can pinpoint details. It's a type of cultural touchstone, tinged with grief, for many of us.
Will you remember where you were when you found out that Leslie West died? I was in our attic, listening to the morning news on the radio and browsing through my email. When the news anchor announced West's passing my mouth dropped. I immediately recalled my quirky brush with this man. He's best known for his band Mountain and their hits "Mississippi Queen" and "Theme From An Imaginary Western." He also played in the garage rock band The Vagrants, which had a minor hit with a cover of "Respect."
How did I interact with this virtuoso of the electric guitar? I was a walk-on guest on the Howard Stern radio show when he broadcast from 92.3 FM K-Rock, on December 16, 1986. I was on air for about 15 minutes, trying to convince Stern to put me on his Holiday Show at the Felt Forum (at Madison Square Garden) and somehow Leslie West phoned in and offered to let me karate chop one of his guitars. We decided it wasn't a good idea, and I didn't end up on the Holiday Show, but Leslie, thank you for being part of one of my unique memories!
The other recent guitarist death that made me misty-eyed was that of Syl Sylvain, best known for being a member of the New York Dolls. I adore their song "Personality Crisis". (Sylvain actually played piano on this song.) The Dolls were never superstars in the United States, more of a proto-punk legend. But they were inspirational to many musicians, especially for their embrace of cross-dressing. Sylvain's real name was Sylvain Mizrahi; he was an Egyptian Jewish musician. (Mizrahi is a common surname for Sephardic and Middle Eastern Jews.)
I saw the Dolls perform once, on July 21, 2007, at the Coney Island Siren Music Festival. It was a very hot day, but I remember watching Sylvain, singer David Johansen and the rest of the band playing "Looking For a Kiss" and other Dolls songs. I also recall that my older daughter liked them; she wasn't quite seven years old and we made sure that she wore earplugs. But she stood and watched them with me.
West and Sylvain were both Jewish; both guitarists; both had lived in New York City for part of their childhoods; both had impressive reputations as musicians. But neither was a superstar. I heard about both their deaths on the radio and played their music in tribute.
Give them both a listen. Big Leslie and Diminutive Syl, rockers forever. BDE.
THE LATEST THINKING
Webisode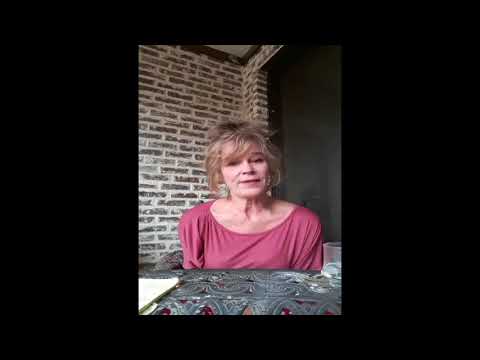 Meet Tammie Wilson, Director of Administration at THE LATEST