THE LATEST THINKING
The opinions of THE LATEST's guest contributors are their own.
2024 Presidential Race Could be a Battle of Governors
It is increasingly unlikely that President Biden will run for a second term in 2024.
With President Biden's historically low approval ratings and visible signs of cognitive decline, potential 2024 presidential candidates are getting increased attention. Polling data has been clear that a majority of Americans do not want Biden or Trump to run again in 2024. This opens the door to many politicians who are looking for their chance to reach the highest office in the world.
Governors love to tout executive experience to make a case for why they should be president. Out of the 46 U.S. presidents, 17 were previously governors of states. Even though the White House keeps insisting that Biden is running for a second term, it is obvious that many current governors are preparing for the 2024 presidential campaign. They are quietly raising money from wealthy Republican and Democrat donors who are eager to get a jump start on the 2024 campaign, even before the 2022 midterm elections.
Republican governor Ron DeSantis of Florida has already raised nearly $200 million for his 2022 re-election campaign. The majority of this money will actually be going toward a 2024 run for the White House. This early fundraising advantage gives him a tremendous head start in the campaign. Former President Trump will likely be his toughest competitor in the GOP primaries.
A case can also be made for Republican governor of Virginia Glenn Youngkin. He defeated Terry McAuliffe in 2021 in what was considered a stunning upset. Youngkin had almost no name recognition at the beginning of the campaign, and McAuliffe was the former DNC chairman and governor of Virginia before Ralph Northam. Youngkin won Virginia by appealing to a broad spectrum of voters, many of whom voted for Biden in 2020. His coalition of supporters consisted of conservatives, moderates, and even some disgruntled liberals. Youngkin is the type of campaigner who can win a presidential election.
In addition to former Vice President Mike Pence, who was formerly the governor of Indiana, former governors Chris Christie of New Jersey and Susana Martinez of New Mexico are also considered to be strong, potential Republican nominees who have executive experience running states.
On the Democratic side, California governor Gavin Newsom, Illinois governor JB Pritzker, and Michigan governor Gretchen Whitmer are all emerging as front runners to replace Biden in 2024.
Governors have the unique advantage of being able to distinguish themselves from national party politics. In the case of Democratic governors, they can try to point to state-level policy successes as they build their own brands separate from the currently damaged national brand of the Democratic Party. President Biden's historic low approval ratings have damaged the national Democratic Party brand, which is why many Democrats in competitive races are distancing themselves from party leaders, including Pelosi and Schumer.
With both Biden and Trump remaining deeply unpopular across the country, this will be the perfect opportunity for a younger and sharper politician to become president.
THE LATEST THINKING
Webisode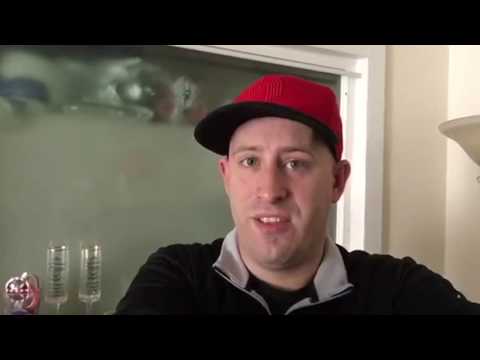 Meet Brian Taylor, Sports Managing Editor at THE LATEST